Open-E JovianDSS' Latest Implementation 
Advanced Storage Software Solutions for Cloud & Virtualization Data Center Services 
Cloudlayer8 (CL8) is a state-of-the-art Tier-III data center and Cloud services provider from Cyprus. They needed a new software solution for two active production server configurations, which had VMware and Veeam hypervisors already installed.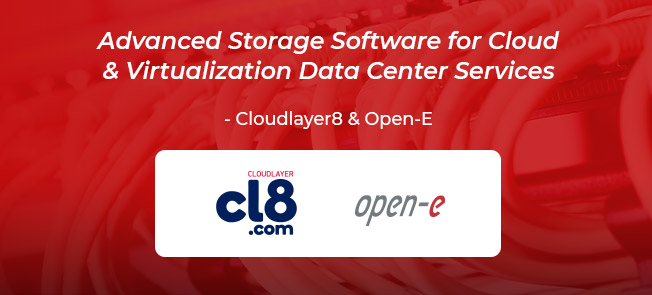 Challenges to Face
Given CL8's goal of improving their solutions by adding new and innovative functionalities, it became essential for them to find a software solution that could match both the data center's advanced cloud features and virtualization options on offer.
The need to keep the data that was kept on the servers available to customers without any downtime during the pre-deployment process also presented an additional challenge for CL8.
Want to learn more about how Open-E JovianDSS made this implementation possible? Check out our new case study!