Robust Solution
High Availability Among High Mountains
The Internet service provider Limitis GmbH has a competent and service-oriented team that supplies over 5,000 companies with its internet solutions every day. In order to improve their position among the competitors and to offer partners and customers a good and reliable basis, they required a solution that could fulfill the partners' requirements.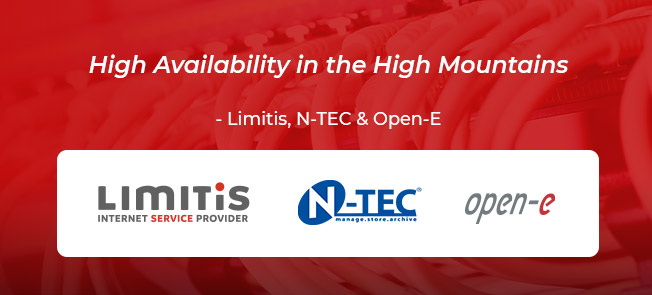 Challenges to solve
Limitis aimed to be the distributor as well as the owner of their own products which were based on their hardware and IP addresses. Unfortunately, the storage system they've used so far turned out to reach some limits. With the new system, the service provider wanted to adjust swiftly to the rapidly-changing requirements and by the way to fulfill the challenges they were facing with the previous solution. Challenge accomplished!
How? Read the case study by clicking the link below!