New on the Open-E Blog
Learn the differences between NAS and SAN
-
Blog post time! Read about network-attached storage (NAS) and storage area network (SAN), both developed to solve the problem data availability to multiple users, at the same time different in their approach to achieving their mission.
-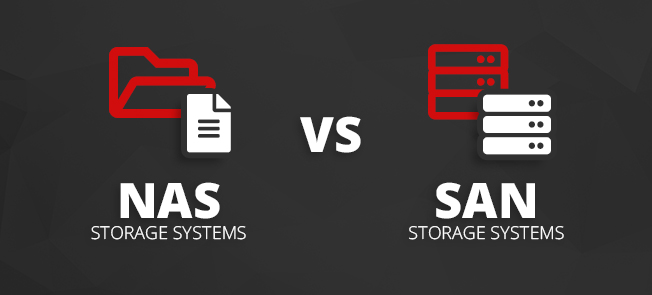 -
NAS vs. SAN technology
Benefits and storage capabilities
-
SAN and NAS both provide networked storage solutions - NAS is a single storage device that operates on data files and SAN is a local network of several devices. NAS and SAN systems belong to one category of storage solutions. However, clear differences between them, visible at the architecture level of built solutions, provided functions and costs, classify them to different groups of recipients and applications. Go to our blog and read the latest article to learn about the differences between those two, as well as theirs advantages and disadvantages.
-
-

-
-