New Open-E Case Study
Open-E JovianDSS Hyper-Converged Solution for Usborne Publishing
Grab a document in which we have descibed how Broadberry used the ZFS-based Open-E JovianDSS software serving as a replacement for an internal VMware cluster and SAN. The offered solution had to be cost-effective, faster than the previous one as well as reliable and providing high performance.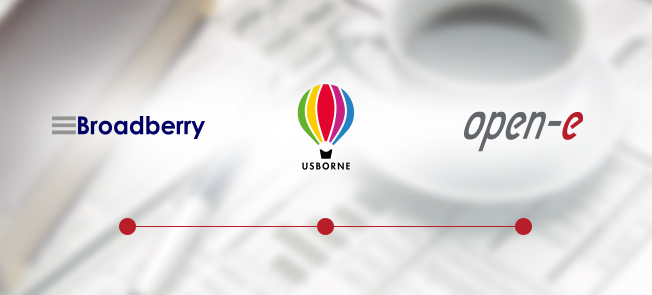 Cost-effective and reliable solution with excellent performance
with Open-E and Broadberry
Broadberry Data Systems is a leader in manufacturing high-end custom rackmount servers, iSCSi SAN and NAS solutions as well as high-end graphics workstations. Their client, Usborne Publishing Ltd, is a UK's leader in publishing children's books that specializes in providing accessible, original, and captivating books suited for children of all ages.
The previous storage solution utilized by Usborne did not provide any protection in case of a hardware failure or storage corruption event. Additionally, serious latency issues were detected between the iSCSI storage servers and VM host. In this case, Broadberry resorted to using Open-E JovianDSS High Availability cluster solution to consolidate the whole infrastructure into 2 nodes with 2 dual-port SAS JBODs without a single point of failure. This particular solution provided stable provision of datastores even when one of the nodes failed. Also, Broadberry storage, being compatible with VMware's API, allowed Usborne IT administrators to seamlessly restore a previous backup state in case of a ransomware or error occurrence.