New Case Study for Open-E DSS V7
High Availability Cluster for educational institution
-
New is coming! Our Platinum Partner EUROstor has introduced the Open-E DSS V7 to their client - Duale Hochschule Baden-Württemberg Mosbach University. Don't miss this new success story of collaboration between data storage providers and educational sector.
-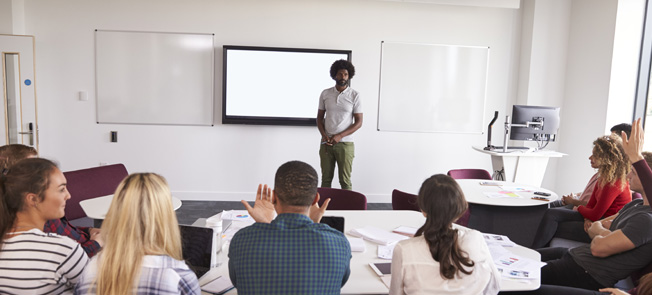 -
Secured IT environment thanks to
High Availability Cluster with Open-E DSS V7
-
The Duale Hochschule Baden-Württemberg Mosbach had to face the challenge of providing data services for approximately 230 employees and 3600 students. EUROstor's suggested solution for a continuous performance was the Open-E DSS V7 storage software that allows for synchronous data replication to perform an automatic failover every time while required. The system has been designed to be easily adjustable to the rapidly growing amount of their critical data.
-
" We have chosen Open-E DSS V7 mainly because of our requirements for data replication combined with automatic failover for maximum availability of all data which in our case is a must. This software combined with great EUROstor solution is a guarantee that our IT environment has everything that's needed."
-
Hermann Römer, Head of IT Services
-

---
Interested in sucess stories with the ZFS- and Linux-based Open-E JovianDSS? You can find them in the Case Studies section on our website.