NEW on the Open-E Blog
How to Choose a Proper RAID Solution?
Which factors should users pay attention to once deciding on a particular RAID? Find answers in the latest article on our blog!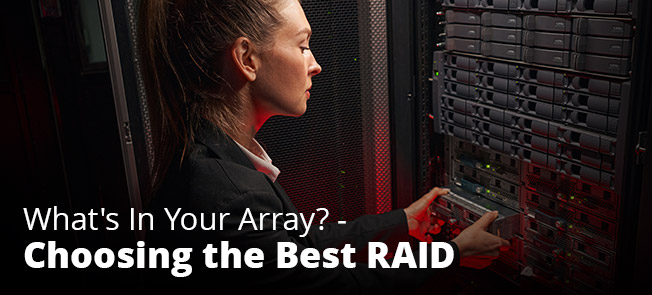 Speed, Protection, and Storage
RAID Overview For Best-In-Class Data Management Solutions
A complete halt of business operations, bankruptcy, and losing credibility are definitely some of the most serious dangers lurking. How to prevent such situations? Well, choosing an appropriate storage setup is the foundation of building a successful data storage environment.
Learn how to achieve this by reading an article about:
Factors Affecting the Choice of RAID
The Fastest RAID Levels
Data Redundancy and Safety with RAID 5 and RAID 6
Storing Parity data
Controlling RAID with Open-E JovianDSS
Building a RAID Array
Delve into the topic and choose the proper array before you apply it to your system!