Open-E Technical Case Study
High performance Open-E data storage server for data center providers
Grab a document in which we have descibed how e-shelter innovation lab used the ZFS-based Open-E JovianDSS software and Toshiba Electronics Europe GmbH hardware to showcase a powerful solution for the most demanding data centers. Read and let yourself be inspired!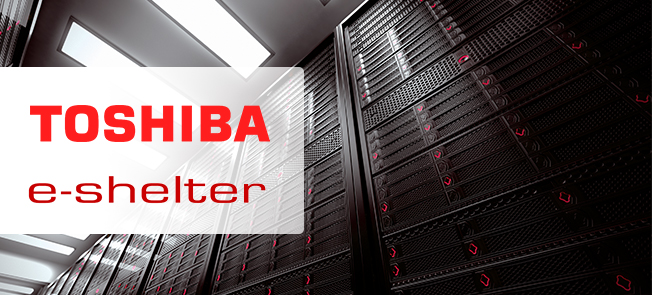 Low-cost solution for rock-solid stability and excellent performance
with Open-E software and Toshiba Electronics Europe GmbH hardware
e-shelter develops and runs high availability data centers and their e-shelter innovation lab is where new ideas in cloud technology become reality. Partners can join the community of  the world's most advanced cloud technology providers to evaluate their innovations with dozens of other partners in a test environment hosted in Europe's largest data center network.
They needed a reliable and high performance storage solution that could be used for various iSCSI targets with size ranging from 10TB to 40TB. Therefore, Toshiba Electronics Europe GmbH, e-shelter Partner, selected the high performance Supermicro server and enterprise-class hard drives (HDDs). Regarding the operating system, Toshiba recommended Open-E JovianDSS due to the long-lasting Partnership and trust they have in Open-E products. The results turned out to be more than amazing.
"The setup was installed and brought into production at e-shelter on August 30, 2017. Apart from a single planned shutdown in Nov 2018 due to a JovianDSS update, there hasn't been a single disk failure nor a second of downtime since then. The e-shelter Innovation Lab team, partners and Toshiba Electronics Europe GmbH are very pleased with the impressive performance and stability of Open-E's JovianDSS."
Rainer Werner Kaese, Senior Manager at Toshiba Electronics Europe GmbH