Register today
New Open-E JovianDSS Certification Training Dates
-
Hurry up and register for the last OECE Trainings this year and become an Open-E Certified Engineer still in 2019.
-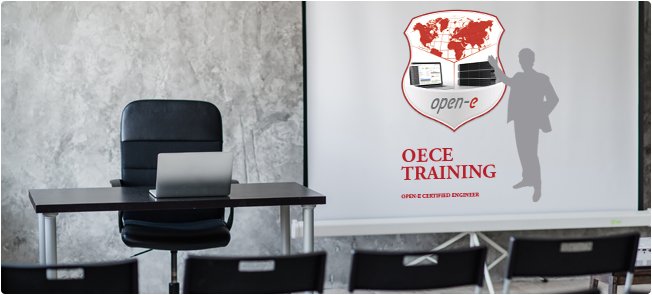 -
Contact an Open-E Sales Representative
Learn how to work with Open-E JovianDSS
-
An OECE Training lasts three full days during which you will gain widespread theoretical and practical knowledge of the ZFS- and Linux-based Open-E JovianDSS. The training ends with an exam. Want to officially call yourself an Open-E JovianDSS Certified Engineer? Check out some of the benefits:
Set up and use the software
Get to do lab work supervised by our technical specialists
Provide first-level support to your customers
Climb up in our partner level system
We'll also show you the best practices for the On- & Off-site Data Protection function, and teach you how to recover your system to the previous state after a system crash.
-
Note: Keep in mind that spaces are limited to six per date.
-
Open-E JovianDSS Training
Munich, Germany
November 12-14, 2019 (only in German language)
Open-E JovianDSS Training
Munich, Germany
December 3-5, 2019
-

-
In case of any questions regarding the training, the new agenda, fees or accomodation, contact an Open-E Sales Representative directly in your respective area - find the Salesman Contact Details in your Partner Portal.
-