Download now
New Open-E JovianDSS product brochure
-
Recently we have updated the Open-E JovianDSS product brochure which is now packed with even more detailed information regarding the ZFS-based software. Read the newsletter and download the updated document - it will definitely come in handy.
-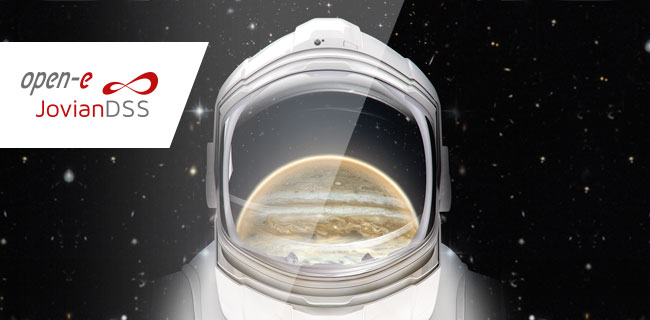 -
Open-E JovianDSS
Data Storage, Backup and Business Continuity
-
Open-E JovianDSS is our ZFS- and Linux-based Data Storage Software designed especially for enterprise-sized Software Defined Storage environments. With its unique features, the product ensures highest data reliability and integrity with optimal data storage, protection and recovery.
-
The updated brochure presents the range of benefits of the software, as well as an overview of its advanced features:
On- and Off-site Data Protection
Advanced Metro HA Cluster

Storage and Backup for Virtual Environments

Hyper-converged Storage Environments
Open-E JovianDSS technical specifications


---
Open-E Library
Get even more information about our software
-
In case you want to learn more about our products, go to the Open-E Library. It offers brochures, case studies, how-to documents and more. Everything is available for download and completely free of charge! Go to Open-E Library >>