Open-E update
New Open-E User Portal
-
We've got some good news! The Open-E User Portal has been recently updated and now you can manage your resources easier than ever.
-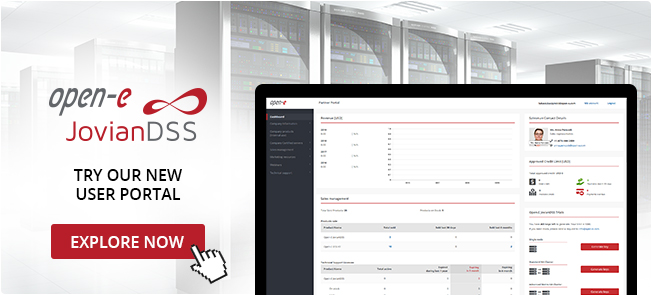 -
Intuitively explore the possibilities
Try the new Open-E User Portal
-
If you are an existing Open-E User you may benefit from the updated User Portal, where we provide a variety of tools, resources and other detailed information to boost your daily work with Open-E software. We guarantee everything you need in one place so that you can seamlessly deliver valuable solutions and support for your business. By using the updated Open-E User Portal you can take advantage from:
Intuitive layout
Enhanced readability
Easier access to functionalities
Simple product management
Access to webinars
Downloading trial keys
Opening support tickets
And more!
-

-