Successful Implementation
Nfina's Hybrid Cloud Solution with Open-E JovianDSS as a Base - Case Study
When you share your services within sectors such as Corporate Enterprise, Public Safety, Healthcare or Government, you can literally feel the liability for the provided solution. This kind of responsibility was exactly what started another project which we took part in. As our Partner's customer said: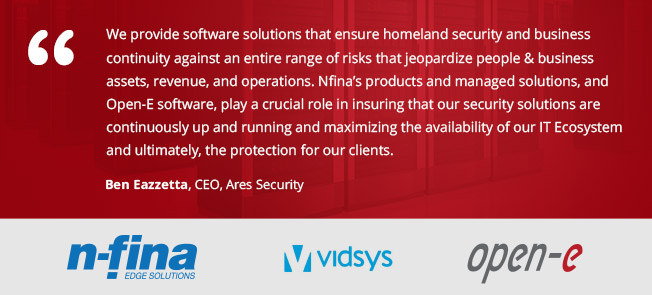 When Demands Create New Challenges
Nfina Provides Tailored Solutions with Utilization of Open-E JovianDSS!
Creating a good environment for running Virtual Machines is one thing. But storing and backing up its data - here is where the challenge arises! Customers' data should always be treated with the best protection features that guarantee its safety. Check out our latest case study and see how Vidsys Corporation ensured the reliability of the data storage solution thanks to the utilization of Open-E JovianDSS features!