Scalable Solution
Meeting the Needs of the Media and Entertainment Industry
Recently, Open-E JovianDSS has been again successfully implemented in the media and entertainment industry thanks to CineSys Inc. Our software became a perfect match with a video library of major network series and a large movie studio, which turned into two successful use cases.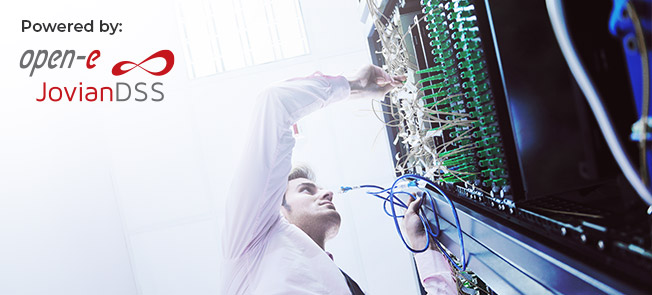 Discover the Potential
Flexible Data Storage Solution
In both of the use cases, Open-E JovianDSS has excellently performed since it is a robust and scalable tool that can work in various environments. If you want to find out more, click the button below.