ZFS- and Linux-based Open-E JovianDSS
#1 Software for Data Storage, Backup & Business Continuity
-
Admit - after yesterday's news you started looking for a pigeon in order to implement the IP over Avian Carraiers (IPoAC) protocol into your environment! Well, let's leave out the jokes for now and don't waste your time on experimenting with unverifierd data storage solutions. Read about our failure-resistant and reliable Open-E JovianDSS and never again put your data at risk.
-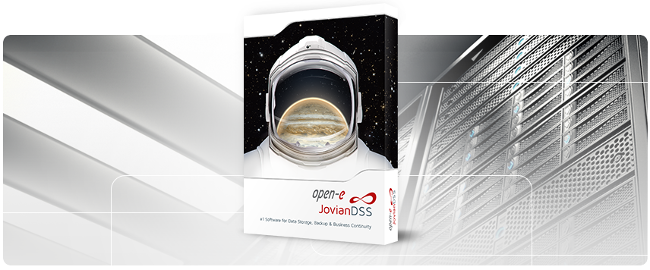 -
What is Open-E JovianDSS
and how can you benefit?
-
Open-E JovianDSS is a ZFS- and Linux-based Data Storage Software for businesses of any size, especially for Software Defined Storage environments. The software meets the the most demanding requirements for:
The Linux-based architecture provides Open-E JovianDSS with much better hardware compatibility compared to products based on other operating systems. It is also a perfect choice for any virtualized storage environment due to the fact that it supports VMware, Citrix and Microsoft Hyper-V. IWhat is more, it can be set up on physical servers or as a virtual storage appliance (e.g. in hyper-converged environments).
-
Of course, that's not all when it comes to Open-E JovianDSS advanced features and benefits. For more detaild information about the software, visit the Open-E website.
-

---
If youre interested in support options, partnership opportunities, marketing resources, feel free to contact the Open-E Sales Team.