New Blog article
Open-E Success Stories from 2019
-
Check out an overview of some of the success stories with Open-E Data Storage Software from the last year. Read on!
-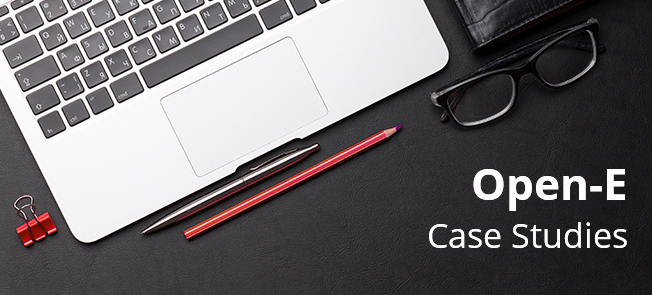 -
-
How Open-E products solve storage issues
Testimonials and success stories from our customers and Partners
-
We always count on our customers' feedback! The success stories we are presenting below are proof of the reliability of our products, as well as flexibility, performance, and cost-efficiency. Now, we proudly present some of our outstanding projects from 2019 in the new blog article. Some projects are based on the ZFS-based Open-E JovianDSS and on the Open-E DSS V7 data storage software:
Educational institution integrates High availability Cluster with Open-E DSS V7
Market leader for bioenergetic products implements a Metro High Availability Cluster with ZFS-based Open-E JovianDSS
High Availability Cluster with ZFS-based Open-E JovianDSS for one of the leading research organizations in Europe
Software-defined storage reduces downtime of road assessment vehicle provider
Security services provider uses Open-E DSS V7 Active-Active iSCSI Failover Storage Cluster and VMware HA
International chemical company uses High Availability Cluster with Open-E JovianDSS
High-performance data storage server for data center providers
Hyper-converged VMware Solution with Open-E and Broadberry for a book publisher
If you wish to download the documents above go to the article or visit our website.
-

-
-