Open-E Youtube Channel
Watch our videos on Youtube
-
Open-E Youtube channel is full of various tutorials and helpful materials that will assist you in configuring Open-E JovianDSS to work at its full capacity. Also, English and German subtitles for our videos are provided.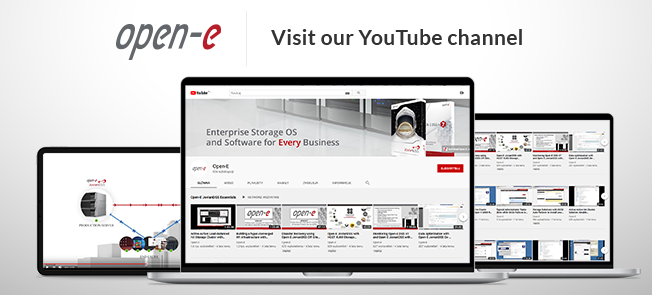 -
English and German subtitles provided
Learn how to configure Open-E JovianDSS
-
Open-E JovianDSS is a robust, reliable, and stable solution that contains a variery of options that need to be configured. To assist you in performing that task, we have prepared videos that will help you setting up Open-E software. If you want to be 100% sure that your product is configured correctly, view our videos and set up Open-E JovianDSS step-by-step.
-
Do not hesitate and visit our channel today!
-