Blog update
Recent server certifications for Open-E JovianDSS
-
In case you have missed the latest storage servers certified for Open-E JovianDSS, we have prepared a useful summary on the Open-E Blog for you.
-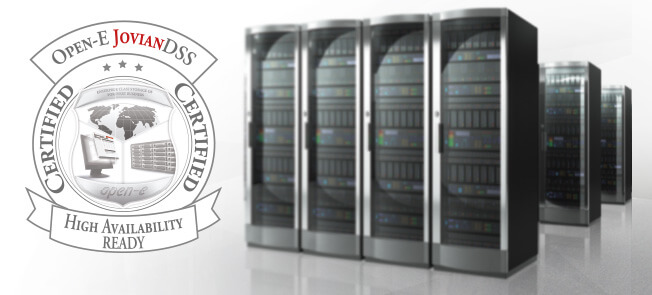 -
Open-E JovianDSS High Availability Ready Certified Servers
Solutions for robust storage environments
-
As Open-E JovianDSS delivers Software Defined Storage, it offers a variety of options when it comes to hardware. That's why Open-E JovianDSS Certified Servers are tested, benchmarked and certified by our engineers to ensure exceptional reliability and security, without compromising performance.
-
In our new blog post we present three systems that have successfully passed all tests in our labs:

-
Find more Certified Storage Servers for Open-E JovianDSS and detailed information about the partners offering them on the Open-E website >>