Prepare for CEBIT 2018
Open-E solutions presented by Starline
-
It's time for the all-new CEBIT tradeshow in Hanover, Germany - this time in June instead of March. Visit Open-E Platinum Partner Starline Computer at their booth to learn more about their storage solutions with Open-E JovianDSS and high-quality components by Technology Partner ATTO
-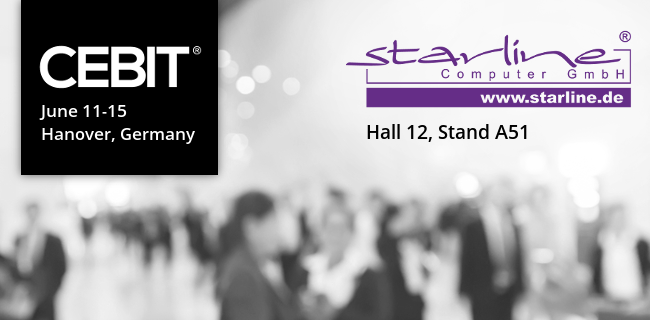 -
Visit Starline from June 12-15
Hall 12, Stand A51
-
Save the date! This year's CEBIT will take place from June 11 to 15 with the exhibition officially starting on June 12. System Integrator and Value-Added Distributor Starline will participate in one of Germany's biggest tradeshows at booth A51 in Hall 12 of the Hanover fairgrounds.
-
As a long-term valued Open-E Partner, Starline will showcase their proven, high-performance NASdeluxe Z-Series with the ZFS-based JovianDSS software. Both the certified NDL-4000 and the NDL-5000 server lines can be enhanced with the ATTO XstreamCORE storage controllers - for highest performance and low latency.
-
Get your complimentary ticket to CEBIT today by contacting Starline directly - limited amount available!
-

---
For detailed information about CEBIT 2018, exhibitors or travel information, visit www.cebit.de