Open-E Blog Update
Efficient Data Storage in Video-Recording-Related Industries
What should you take into consideration if managing video-recorded data is a part of your business or job duties - suggestions, solutions, and things to avoid? Answers to all those questions can be found in the latest article on the Open-E Blog. Read on!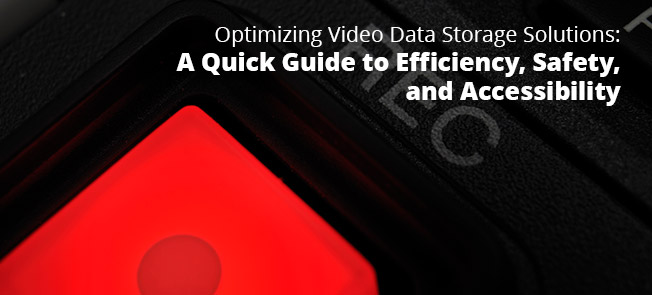 Storage Requirements for Video Recording
Open-E Essentials
Regardless of the sector of the media and entertainment industry, the specifics of each carry specific requirements for data transfer, storage, or data read/write, etc.
The gaming sector, the movie industry, streaming platforms, and cinemas all rely on digital copies of films. The work of so many people at every stage of content creation - both games and movies or videos, carries the risk of data loss in transmission or degradation while storing. So it would be a disaster to be forced to repeat the entire process in case of any data corruption or loss.
Want to read more about the challenges related to data storage for video recording and get some useful tips? Go to the Open-E Blog.