Save your seat
Upcoming Open-E Certified Engineer Trainings
-
Another batch of Open-E Certified Engineer Trainings just announced! The certification as an OECE proves that an engineer gained a comprehensive knowledge of solving first-level issues and of course can work efficiently with the Open-E software and can implement the software in an IT-environment.
-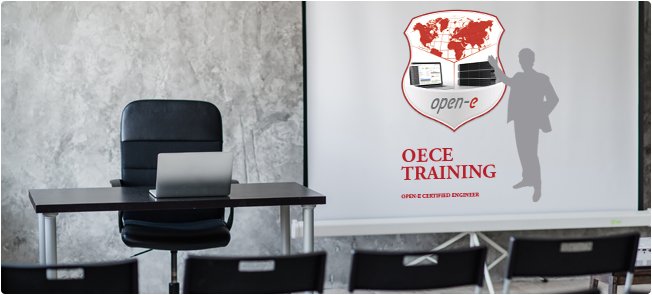 -
Mark your calendars
OECE Trainings in June, September and October
-
During three full days of OECE Training you will get widespread theoretical and practical knowledge of the ZFS- and Linux-based Open-E JovianDSS. The training finishes with an exam and later, qualification to officially call yourself an Open-E JovianDSS Certified Engineer. Interested? Check out some of the benefits:
Set up and use the software
Get to do lab work supervised by our technical specialists
Provide first-level support to your customers
Climb up in our partner level system
We'll also show how to recover your system to the previous state after a system crash and plus, you'll learn the best practices for the On- & Off-site Data Protection function.
-
Note: Keep in mind that spaces are limited to six per date.
-
Open-E JovianDSS Training
Munich, Germany
July 16-18, 2019
Open-E JovianDSS Training
Munich, Germany
September 10-12, 2019 (only in German language)
Open-E JovianDSS Training
Munich, Germany
October 22-24, 2019
-

-
If you have any questions regarding the training, participation fees or hotel recommendations, send us an email at sales@open-e.com.
-