Hybrid Storage Platform
High Density and Flexibility
Western Digital Ultrastar Data60 Hybrid Storage Platform has been certified on up29 of Open-E JovianDSS. It means that Open-E JovianDSS includes all the drivers to run it seamlessly to get all of its advantages.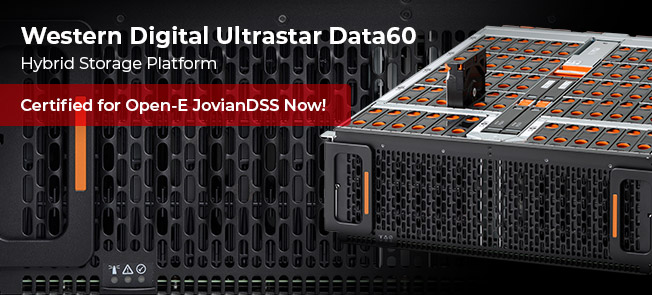 High Performance
Quiet work
By utilizing the ArticFlow™ Thermal Zone Cooling Technology, cool air gets into the center of the chassis making the system operate on lower temperatures resulting in quieter work, lower power consumption, reduced vibration, and finally higher reliability.
To learn more, click the button below.