New Year's Resolutions
Open-E Braces Itself For the 2023 Challenges
Happy New Year! This is going to be another year full of amazing projects, business events, challenges, and opportunities. As usual, we do have some resolutions that are supposed to motivate us to become more inspiring and reliable than ever!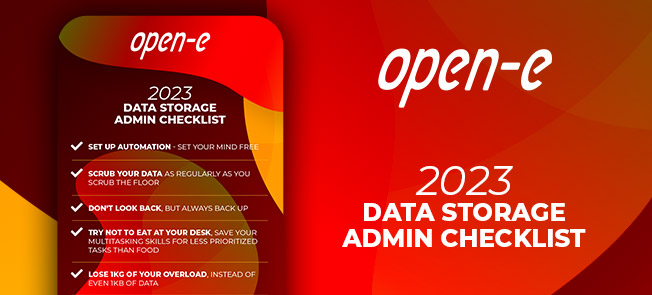 Open-E Solemnly Swears to Stay on the Top
Take the Pledge With Us!
So here's the deal: Open-E solemnly swears to expand and develop on every possible ground. Not only do we plan some big changes in our flagship Open-E JovianDSS data storage software, but we also want security, data protection, and business continuity to be standard, not privilege. That's the biggest goal!
Don't look back, but always back up.

Scrub your data at least once a quarter for peace of mind.

Try not to eat at your desk – save your multitasking skills for less prioritized tasks than your lunch.

Never ever update your production servers on Friday afternoon.

Live your best digital life, but don't forget about the analog one – go for a walk.

Set up automation to set your mind free.

Forget about Python – write a decent program in a less mainstream language e.g. Squeak or Haskel.
Feeling inspired? Sure you do! Stay tuned and follow us on our Social Media and keep up with the newsletter updates.