Become an Open-E Certified Engineer still in 2022!
Cyber Week Promo: Final Call to Book Your OECE Training Session   
Make yourself a Christmas gift with the Open-E Cyber Week Promo: two OECE Training participants at the price of one! It's a great opportunity to gain knowledge and experience in Open-E software utilization. The Open-E experts are ready to share tips regarding Backups, Replications, Snapshots, and Failover. That's a great bargain!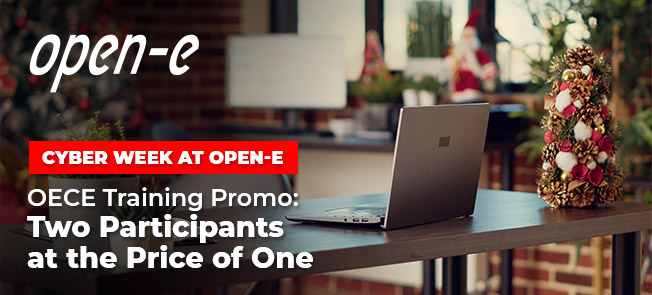 Meet Us Online!
Here's the deal - if you purchase the Open-E JovianDSS Certified Engineer Training for December 2022 sessions, we will give you a pass to the training for another of your employees for FREE!
It applies to two participants for one training session - participants cannot split between sessions.
Keep in mind that the number of OECE Training spots is limited. To guarantee a spot, purchase the training straight away.
During the online training session we will discuss the following topics:
How to install and configure Open-E JovianDSS.

How to use the Zpool designer and how to calculate your storage.

How to set up the monitoring of your server.

How to configure file and block protocols and set up HA Clusters.
And much more!
The training will be conducted online from 5th to 8th December, 09:00 AM - 03:00 PM EST (UTC-05:00). Register now by following the link below: