Robust Solution
High Availability Among High Mountains
The Internet service provider Limitis GmbH has a competent and service-oriented team that supplies over 5,000 companies with its internet solutions every day. In order to improve their position among the competitors and to offer partners and customers a good and reliable basis, they required a solution that could fulfill the partners' requirements.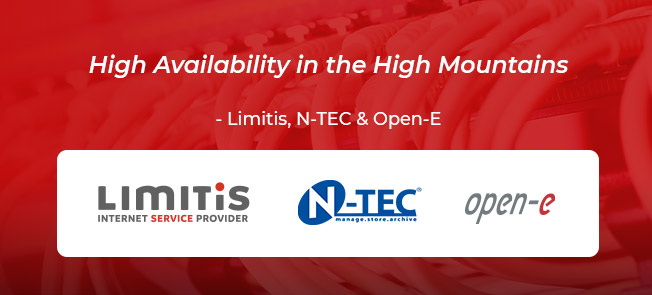 Challenges
Limitis aimed to be the distributor as well as the owner of their own products which were based on their hardware and IP addresses. With the new system, the service provider wanted to:
Use the backup plan and the primary system in an active-active mode.

Divide the new system in the data center into two fire compartments.

Find a balance between reliability, scalability, speed, performance, and price.

Replace existing data storage capacities and have the option to create additional ones if needed.
Being supported by N-TEC and Open-E, they've managed to achieve their objectives. Interested? Read the case study by clicking the link below!