Join the Webinar
Last Chance to Register!
Don't miss the opportunity and register today for the Open-E and Western Digital experts webinar! The webinar will be devoted to the Western Digital Ultrastar Data60 hybrid storage platform, and it will be held on tomorrow at 11:00 AM CEST! It will last approximately 60 minutes.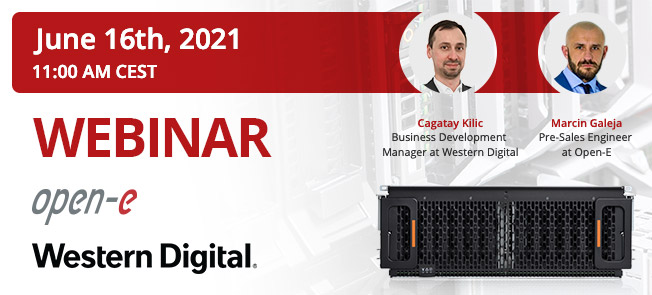 Register Today!
Open-E JovianDSS High Availability Solution
The Western Digital solution is a complex piece of hardware that runs with Open-E JovianDSS. During the webinar, you will learn more about:
Sounds interesting? Register and participate!