Open-E update
New Open-E Partner Portal
-
We've got some good news! The Open-E Partner Portal has been recently updated and now you can manage your resources easier than ever.
-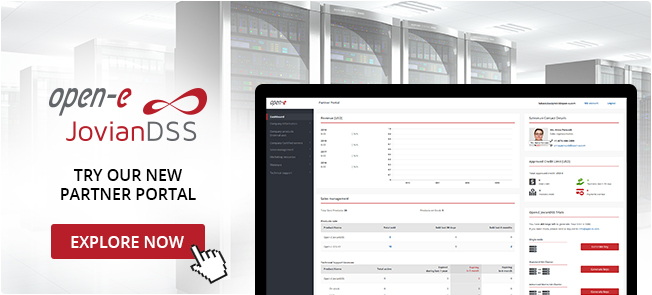 -
Intuitively explore the possibilities
Try the new Open-E Partner Portal
-
If you are an existing Open-E Partner you may benefit from the updated Partner Portal, where we provide a variety of tools, resources and other detailed information to boost your daily work with Open-E and our common partner network. We guarantee everything you need in one place so that you can seamlessly deliver valuable solution and support to your customers. By using the updated Open-E Partner Portal you can take advantage from:
Intuitive layout
Enhanced readability
Easier access to functionalities
Product management
Access to webinars
Downloading trial keys
Opening support tickets
Sales management
Marketing resources
And more!
-

-
-