New software update available
Open-E JovianDSS up24
-
A new software update for the ZFS-based Open-E JovianDSS has just been released, and is now available on our website. Read on for details of the new functionalities in update 24.
-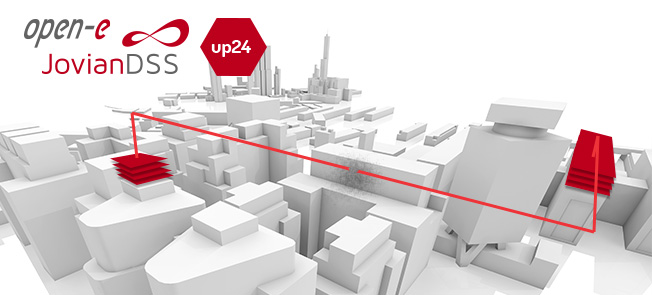 -
Get the latest features for your storage environment
Download the update 24 now
-
Thanks to the update 24, Open-E JovianDSS now contains additional, Pool activity-based Cluster Split-Brain Protection with a special Separated Mode mechanism as an extra layer for data safety. This functionality protects the cluster setup against an event called split brain, a fission of a cluster in most cases leading to data loss.
-
Among various other improvements and fixes, these are also some of the most important:
UEFI boot mode support
Microsemi Adaptec SmartHBA and SmartRAID driver
SMB DOS-attributes option on GUI
Remote Support auto-reconnect after interrupted or lost connection
NIC re-order functionality
-

-
More details on update 24 are available in the Release Notes and in our latest post on the Open-E Blog.