Reviews via Gartner
Share Your Opinion About Open-E JovianDSS
If you work with Open-E JovianDSS and have some thoughts to share, then this is the perfect moment to do so! Leave a review now to get a 25$ International Visa Gift Card from Gartner.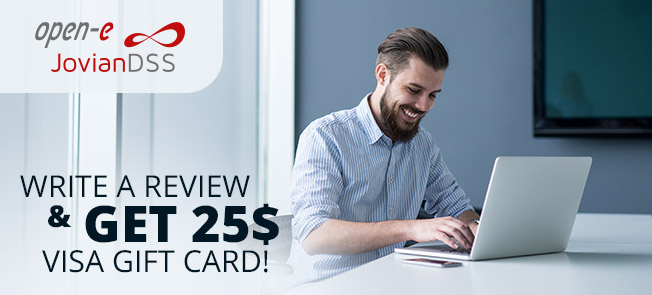 What Do You Have to Do?
The rules are pretty simple: log in to your account at Gartner, choose Open-E JovianDSS, and share your opinion with us. This offer lasts till the end of March. 
Leave your review by clicking the button below!