Is It Possible to Install and Forget?
Toshiba & Open-E's Long-Lasting Data Storage Setup
The dream of every data storage administrator is to have a solution that can just be implemented and forgotten about while still providing years of uninterrupted operation. A solution that just works, without any need to keep worrying about maintenance or data loss. Based on a prior implementation we did back in 2017, we are happy to announce that such a solution exists!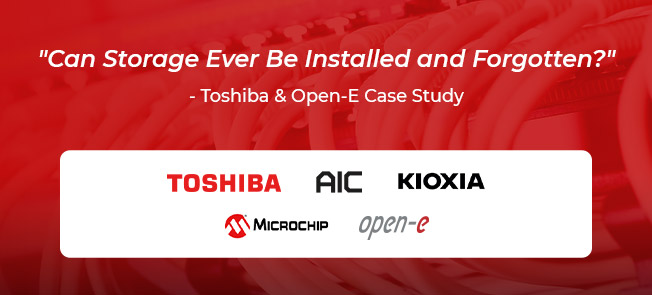 Challenges to Solve
Together with Toshiba, AIC, and Microchip, we've created an Open-E JovianDSS based Data Storage Center that's been working without a single failure for 4 years now! We've decided to celebrate this anniversary by releasing a new case study!
Want to learn more? Read the case study by clicking the link below!