End-to-End Business Continuity Solution
ATTO, Western Digital, and Open-E JovianDSS to Build a Bullet-Proof Business Continuity Solution
Recently we've announced the joint solution by Open-E, Western Digital, and ATTO that is a High Availability HDD Storage Cluster solution. We've joined forces for yet another common project, this time to create an end-to-end Business Continuity solution for all-flash data storage servers. Read on!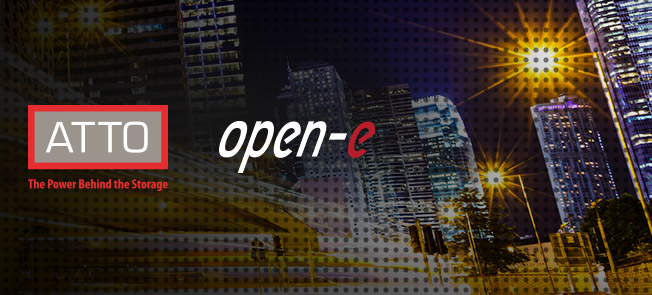 Best-in-Class Hardware Components
Powered by a Future-Proof Data Storage Software
The outstanding Open-E JovianDSS flexibility ensured by the On- & Off-Site Data Protection with rock-solid Western Digital hardware, and advanced ATTO cards, guarantee an end-to-end Business Continuity and Disaster Recovery solution.
With this joint solution, you can utilize the highest performance levels of all-flash data storage. Also, you may remain calm about the security of your company's data storage infrastructure.
Sounds interesting? Read the Solution Brief!