A Synergy of ATTO, Western Digital, and Open-E
Excellent Performance of Your Data Storage Appliance
Open-E, Western Digital, and ATTO joined forces to deliver an HDD-based data storage appliance, that is perfectly balanced in terms of the price-to-performance ratio and cost-effectiveness. Check out this excellent project!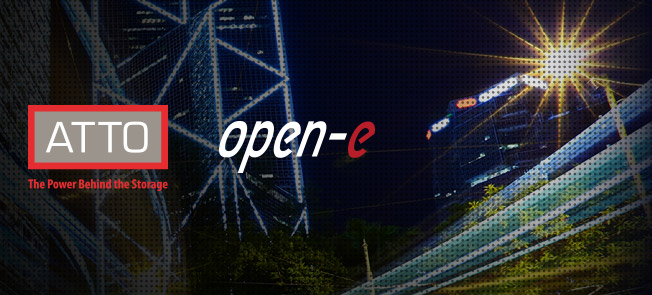 Three Proven Technology Vendors
To Offer Outstanding Performance, Security, and Capacity
Three data storage experts worked together to build a solution with a perfect balance between TCO and performance, with excellent NVMe-based caching devices supported by state-of-the-art connectivity hardware and software features, such as the RDMA replicated write log through the mirror path connection. 
Thus, Western Digital hardware, ATTO adapters, and Open-E JovianDSS caching features have been certified together resulting in the release of a masterpiece storage solution that consists of the following hardware elements:
ATTO ExpressSAS® GT HBAs (H1244GT)

ATTO FastFrame™3 100GbE NICs

Western Digital Ultrastar® Data60 Storage Platform

Western Digital Ultrastar® TB 3,5" SAS HDD Family

Western Digital Ultrastar® DC SN840 1.6 TB NVMe SSD
As for the software, the system is powered by Open-E JovianDSS to achieve advanced levels of data protection and acceleration.
We're sure that with this solution you can benefit from the high capacity of the HDDs and the super-high performance of the NVMe SSDs to the fullest.
Sounds interesting? Read the Solution Brief!