A Free, New Partner-Exclusive 
Certified Sales Training Course Now Open! 
Our new, free Open-E Certified Sales Professional online course is part of a wider Open-E initiative to ensure that our partners and those looking to become partners can always maximize their know-how (and profits). This free course aims to clearly provide a way for our future partners' sales teams to always have access to the most up-to-date knowledge and insights into our products. So if you've ever thought about becoming a partner, there's no better time than now to join.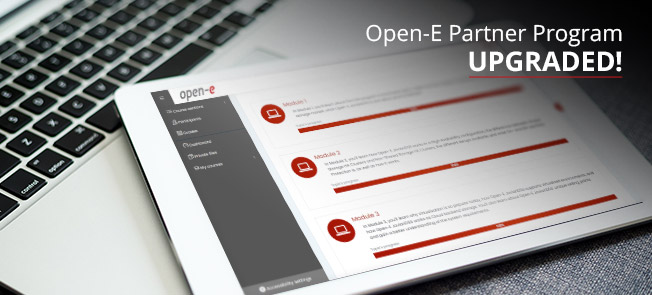 Benefits of Becoming an Open-E Partner
So, why should you become an Open-E partner today? Benefits include:
Free sales training and use of Open-E products within the organization for demo and training purposes

Increased profitability through discounts and other perks related to sales

Access to tools, marketing resources, support, and services that can help you build more powerful solutions

And much more!
For more information, check out the Open-E Partner Program section of our website by clicking the button below!