New Open-E Gold Partner
Draco Group Ltd. Upgraded Their Open-E Partnership
We are happy to announce the Gold Partnership level with Draco Group, Open-E's partner from Israel! We've got some upcoming projects in the future, so stay tuned for the updates.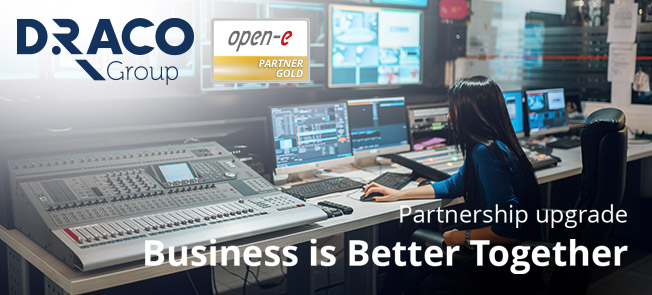 Customized Storage Solutions
With Open-E JovianDSS
Draco Group Ltd. is specialized in representing international companies in the fields of broadcasting, cable, satellites, and telecommunication. They work closely with TOP telecom enterprises, satellite and cellular operators, broadcasting entities, production companies, and privately owned and governmental industry bodies. In addition, the company remains the designated supplier for the Israel Ministry of Defence.
Learn more about Draco Group on the Open-E Website.

Want to become an Open-E Partner? Check out the details of the Open-E Partnership Program here >>