Open-E Recommendations 
Intel® Optane™ P1600X as a Topmost Boot Medium Drive
The recent certification of Intel® Optane™ SSDs has described the general benefits of both Intel® Optane™ P5800X and Intel® Optane™ P1600X SSDs. This time, we'd like to focus on the advantages of the latter.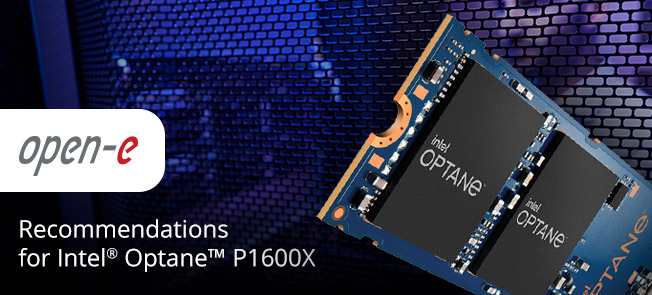 Check out the Article
The aforementioned Intel's device tested has illustrated an outstanding performance spectrum while used as a boot medium while working with Open-E JovianDSS. 
Want to learn more about roles Intel® Optane™ P1600X can be beneficial in? Read the article by clicking the button below:

If you're interested as to which positions they were tested in or how they performed, come see for yourself by checking out our report.