Meet us face to face
Open-E at Storage-Forum in Leipzig
-
It's high time you plan your visit schedule at Storage-Forum in Leipzig, Germany. Open-E is counting days till the event as we'll give a comprehensive presentation about our products and technologies that we use. Join us on November 28 - 29, 2019!
-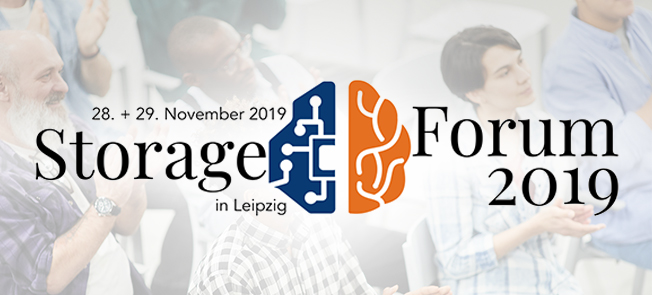 -
Get your ticket and save your spot
Learn about Open-E solutions for data storage, backup, and security
-
The Storage-Forum is an event that offers a technical exchange for users and providers of enterprise storage systems and solutions. Its aim is to inform you about technologies and trends in the fields of data storage, archiving, backup and more with a special highlight of Club Night with the so-called DJs in Tech. Open-E is honored to be a part of this great event and having an amazing opportunity to present Open-E solutions during a presentation held by our CTO. Details in the table below.
-
Date and time:
November 29, 2019 at 10 a.m.
Topic:
Open-E JovianDSS Deep Tech Dive
Agenda:

Introduction of Open-E - who we are and what we do?
Open-E products development process and testing
Introduction of Open-E JovianDSS - features and benefits
Introduction of Open-E JovianDSS - High Availability Models with JovianDSS
Data storage, backup and business continuity within one software
On- & Off-site Protection - how it works?
On- & Off-site Protection - data safety levels
On- & Off-site Protection - features and benefits

Speakers:

Janusz Bak, CTO, Open-E

Language:
German
-
-

---
Find all information about Storage-Forum 2019 with the agenda here >>
-