Worth a try or not?
Open-E JovianDSS for macOS
Apple products are well known for their closed environment when it comes to alternative vendors and IT solutions. Due to such limitations, one can find it challenging to find a proper data storage system that fits the macOS environment. But is that really so?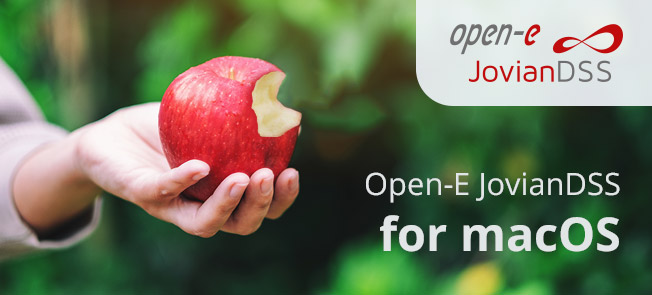 Compatibility Proved with Benefits
As you might have already heard, Open-E JovianDSS is hardware-agnostic and vendor-neutral. It means that it can also be compatible with products of macOS and, moreover, bring some benefits from this compatibility.
How? Check out the article by clicking the button below: