Successful Implementations
Open-E JovianDSS in Video-Surveillance
Choosing the right data storage solution that can fulfill all the video surveillance business requirements may be tough. Fortunately, Open-E JovianDSS is robust, scalable, and reliable enough to process unlimited volumes of video data!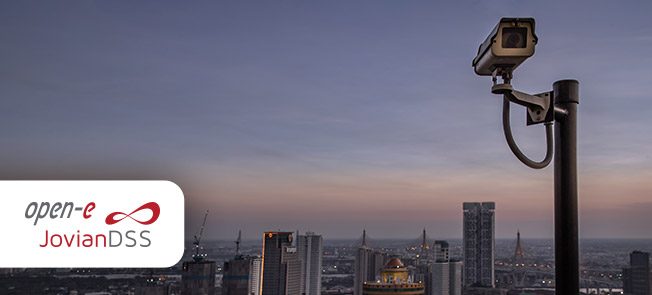 Success Stories with Arxys
Read the Use Cases
We would like to share some latest implementations of Open-E JovianDSS for the CCTV (Video Surveillance) prepared in collaboration with Arxys. In the latest article, we have described two cases:
Flexible Performance of Cost-Effective Solution
A Robust Solution for Government and Industry Consortium
Check out the use cases on our blog by clicking the button below.