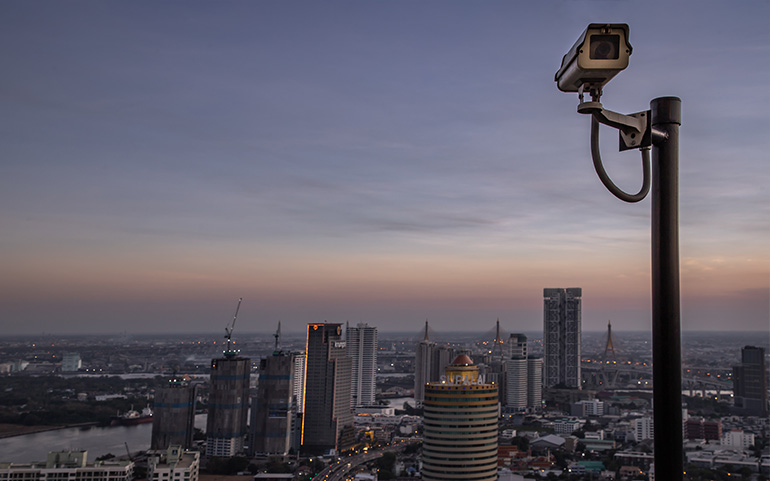 Previously, we have described the examples of how Open-E JovianDSS may be implemented in the Government and Public, Media and Entertainment, and Hospitals and Healthcare sectors. This time, let us share a narrower field of implementations for CCTV or video surveillance from our partner Arxys, described in short use cases.   
Use Case 1: Flexible Performance of Cost-Effective Solution
Challenge
Status Automation provides Electrical, Security & IMIT Pre-Construction, Construction, and Testing & Commissioning services in the Institutional, Healthcare, Transportation, Education, and Waste Water Treatment sectors. Due to a  sharp increase in data storage demands for their security and surveillance projects, Status Automation has faced a vast need for a solution that could handle video surveillance data load and which would also be cost-effective. Alternatively, this data storage solution had to store hundreds of TB of the HD resolutions. 
Solution
After an unfortunate experience with a data storage agency that locked Status Automation and their clients into expensive vendors and to solutions that were hardly scalable and had the least flexibility, the company had turned to Arxys – Open-E's Gold Partner.
The chosen solution was an Open-E JovianDSS-based software-defined storage. It provided an increased security level and enabled detention clients to deploy a big number of cameras with higher resolutions. Thanks to Open-E JovianDSS, Status Automation has reduced their support costs as their customers also benefit from better performance, higher reliability, scalability of their security and surveillance systems at a lower Total Cost of Ownership.
Customer feedback 
"We get performance, reliability, scalability, and top of class service and support plus a bid winning price point." 
Cliff Pascas, Status Automation
Use Case 2: A Robust Solution for Government and Industry Consortium
Challenge
The government and industry consortium of the US Army Space Missile Defense Future Command Warfare (SMDC FWC), called MC2GP, is responsible for exchanging critical airspace surveillance between multiple departments. In order to maintain complete accessibility to photos, imagery of full-motion videos created by multiple DoD, Department of Homeland Security, Federal, State, and other assets, there were several challenges to face:
Improved interagency sharing system.

Advanced exchange of data between multiple users with different hierarchies.

Hardware independence in order to match each agency's structure.

Cost-effectiveness of the solution.
Solution
To meet the challenges listed, Arxys | Intego with Open-E JovianDSS software was chosen. Thanks to the Open-E JovianDSS On- and Off-site Data Protection feature, all 54 States and territories of Joint Force Headquarters had access to the discoverable, analytical and collaborative environment. With advanced hardware failover mechanisms, IP Camera video surveillance systems built on the proposed data storage solution ensure sensitive video data is always accessible. With Open-E JovianDSS, the server is optimized for high performance and scalability for high bandwidth applications where maximum uptime is not critical. Automatic and scheduled multi-layer data integrity checks ensure data consistency, while unlimited snapshots and clones make it is easy to implement a disaster protection strategy and to instantly roll back to a previous point-in-time. At the same time, a scheduled self-healing mechanism fixes malfunctions and automatically restores full data redundancy in the system. Even when a disk fails, the software-based spare function offers one disk to several RAID arrays, saving money on extra hardware without compromising data safety.
The Best Solution for Video Surveillance
Open-E JovianDSS is a highly flexible and robust data storage software that can combine multiple pieces of hardware with various complexity into a single unit. That is why this solution is the best match to any kind of CCTV system. Additionally, ZFS-based Open-E JovianDSS allows utilizing data storage systems with HDD on a high level of performance due to additional read-cache disks up to all-flash arrays for the ultimate operation. 
Learn more about Open-E JovianDSS implementations in our case studies.
Leave a Reply