Open-E Step-by-step Guide
SSD Performance Tests in a Nutshell
Today we'd like to remind you of a series of articles that happened to be one of the most popular ones on the Open-E blog.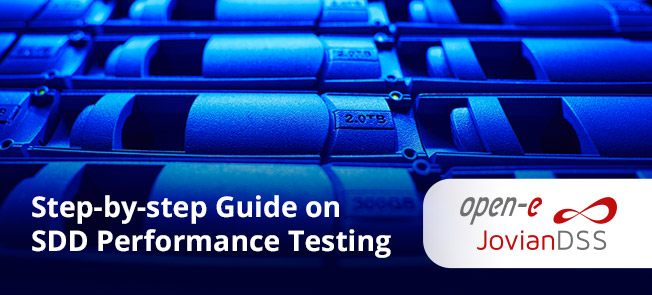 Understand the Importance of SSD Tests
Boost your System's Performance
Sometimes your system might suddenly slow down. One of the steps you should take is to check your hardware condition, no matter if it's an HDD or SSD.
In the case of SSD, testing its performance is definitely a good idea! Is not an easy task, and it also requires some time and effort to collect accurate and reliable results. But it's worth the effort! In this series of articles you'll find plenty of tips on how to test it properly, what to take into consideration, and what results can you expect.
Got your attention? Check the article by clicking the button below: