Watch a Live Demo
Multi-Purpose Data Storage Solution by KIOXIA and Open-E
A couple of months ago, during CloudFest 2022, to be strict, we officially certified a powerful data storage solution consisting of the KIOXIA hardware and the Open-E software. Today, we encourage you to watch a demo of this solution!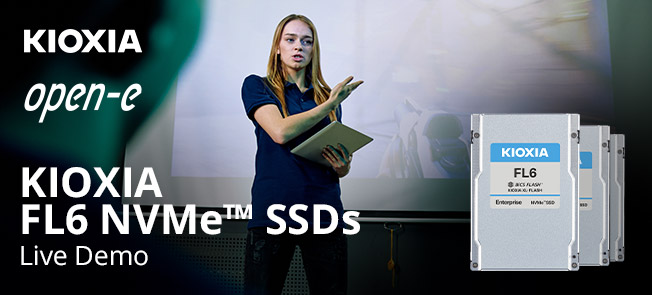 High Performing Solution
For Your Data Storage Appliances
It all started from testing - the KIOXIA FL6 NVMe™ SSDs were tested with Open-E JovianDSS data storage software in two data storage scenarios:
serving as cache devices supporting both write (write log) and read operations (read cache),
as data drives in the All-Flash data storage appliance.
The results exceeded our expectations!
Want to know details? Visit our blog to read the latest article with all the important details and, most importantly - a live demo of the solution.