The Intel® D7-P5510 SSDs Review
Meeting the needs of the All-Flash Data Storage Systems
Another recently certified hardware device from our Platinum Partner Intel is ready to be announced! Meet the Intel® D7-P5510 SSDs – your irreplaceable data disk for all-flash storage solutions for both Single-Node and Cluster configurations!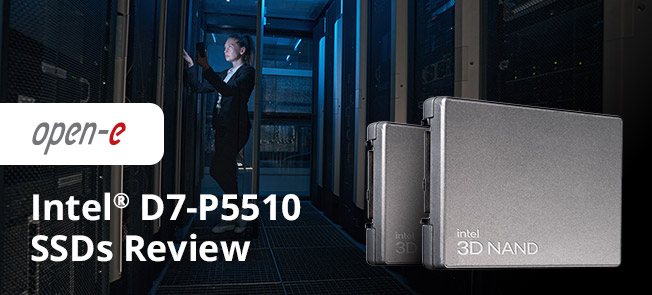 Benefits in a Nutshell
So what can the Intel® D7-P5510 SSD bring to your data storage solution? Here are some of the benefits:
Want to become a Platinum Partner and be listed among companies like Intel? Nothing complicated, to get the Platinum status in the Open-E Partner Program, it is essential to have at least one data storage system certified with Open-E. Check out the rest of the requirements on the Open-E website.
Want to learn more? Check the article by pressing the button below: