Find Certified Server
Open-E partners are certifying and testing their systems in our laboratories. To learn more about our procedures click here, or read the reports provided with the systems below.
If you are an Open-E partner and you want to certify your server - apply here.
Open-E High Availability Certified Storage Servers
Systems certified for high availability clusters are suitable for a variety storage applications and additionally, provide exceptional performance as part of a failover cluster.
Read more »
Open-E Certified Storage Servers
Systems certified by Open-E are suitable for all storage applications. Since they have different equipment and configurations, they perform even better in specific setups.
Read more »
Open-E Tested Storage Servers
These systems perform below the expectations in one or more storage applications. However, they are still recommended for specific setups.
Read more »
---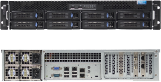 CORETO AG
Model: RECT ST-3682R8-N
Last update : 2014.10.10
Recommended for
---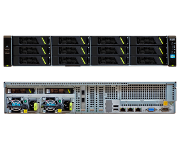 NEWNET
Model: Huawei RH2285-V2
Last update : 2014.08.18
Recommended for
---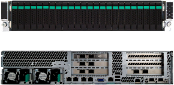 ION
Model: SR-71mach4 SpeedServer™
Last update : 2014.06.23
---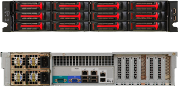 ACES Direct
Model: Rackserver Open-E Unified Storage 8TB O2212iR14#01C8
Last update : 2014.06.04
---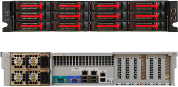 ACES Direct
Model: Rackserver Open-E Unified Storage 15TB O2212iR14#01C15
Last update : 2014.06.04