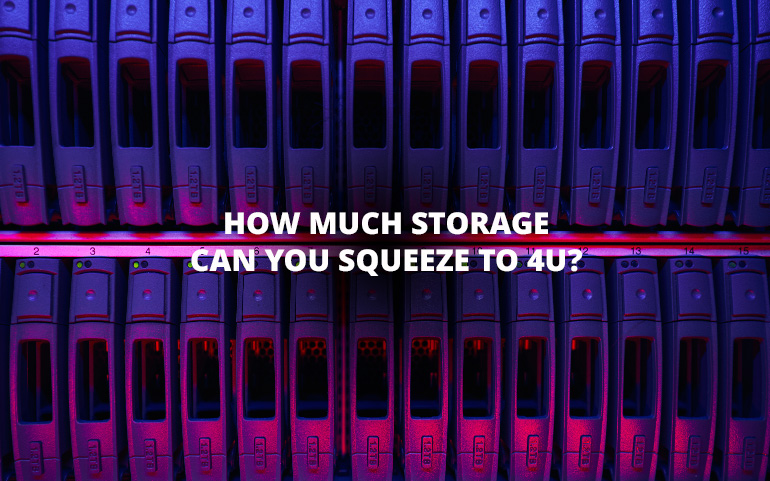 Last week I visited WHD2011 (World Hosting Day) in Rust, Germany. As usual there was plenty of interesting news and lots of ideas on how computing is going to develop in the next 10 years. But I want to mention something I saw there that is very practical and ready to deploy today. Often storage builders use external JBOD's if they need a very high capacity system. Such solutions need a lot of rack space and are not very reliable because the systems are connected with failure prone external cables.
As an alternative, chassis vendors offer big boxes like 6U or even 8U. You can even find some solutions with hard disks on the front and rear side.
The clever design for the server I saw last week uses a 4U chassis with the hard disks populated vertically. The system has a powerful built–in ventilation system and comes with hard disk LED status lights, so it is possible to identify a bad drive and make a hot swap if needed.
This very elegant 4U system is developed and made in Germany. It looks like a very solid, heavy duty machine suitable for mission critical applications. The system on display was populated with latest 3TB disks from Seagate and powered by our DSS V6 storage software – giving it a full set of storage server features.

This system offers 144TB of raw storage in total. For good reliability it can be configured with 3 RAID arrays, each with 16 disks. With RAID 6 this works out to 126TB, and once formatted you have 114.5TB usable. Why only 114.5TB? Please read this blog post:
http://blog.open-e.com/formatted-capacity-confusion-clarified/
Leave a Reply