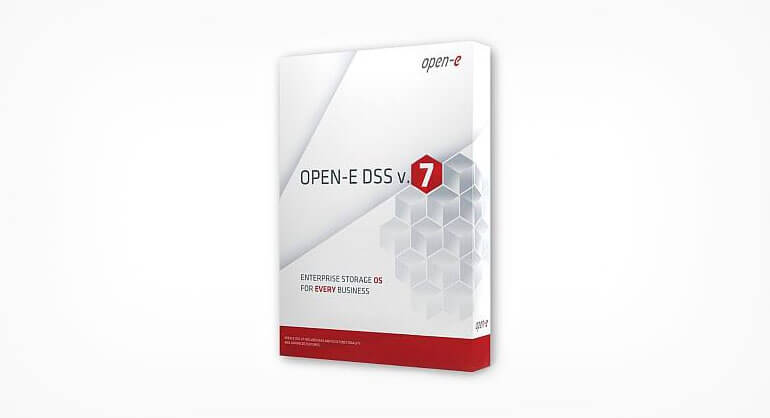 July is a pretty big month for Open-E. Massive actually. The most wanted and highly anticipated functionality became available in the new Data Storage Software Version 7. After many months of testing, tuning and improving the Active-Active Automatic Failover for iSCSI, our company was ready with a product that not only meets industry standards but exceeds them.
So, what is Active-Active anyway?
Active-Active Automatic Failover for iSCSI is a crucial Data Storage functionality used for Cloud Storage, High Availability, Business Continuity, Storage for Virtualization, and many more. This feature enables you to simultaneously run volumes in the active mode on two nodes, thus providing high availability of data. If one node fails, the other one takes over automatically and all application services continue to run without interruption. Once the failed node is available again in the resource pool, the storage administrator can move the activity of selected volumes back to the node of choice. Thanks to this option, overall cluster performance is improved since the read, write and replication traffic can be balanced on both nodes.
Below you will see a video of how to quickly set up the Active-Active iSCSI Failover in Open-E DSS V7.
Open-E DSS V7 Active/Active iSCSI Failover Setup from Open-E on Vimeo.
Open-E DSS V7 Active-Active Cluster Advantages:
Configuring Active-Active clusters can be done without shared (common) discs
Validation on each node and I/O error triggers, so clusters can't be started with the wrong configuration (e.g. one LUN is not in a cluster)
Speeds up networking connectivity, since I/O traffic is equally balanced on two nodes
Ping Nodes can be configured
Fully utilizes all processing power on both cluster nodes
You can configure as many Auxiliary paths as many network connections you have
Almost doubles your overall performance
In addition, by radically simplifying the iSCSI failover configuration and adding helpful status icons in Open-E's DSS V7, administrators can now easily navigate the software and use Active-Active Automatic Failover for iSCSI. Within a few minutes, you can have up to several hundred gigabytes available on your network – without much effort and no downtime.
Furthermore, when looking at our competitors Active-Active software, we noticed many missing functionalities if compared to the Open-E DSS V7 Active-Active Automatic Failover for iSCSI. These disadvantages included: DNS required for auxiliary communication, no option to configure ping nodes, only 2 Auxiliary connections can be configured or only one big single point of failure (shared storage array) can be used. Keep these flaws in mind when choosing your storage software.
It turns out that other offerings can give you Active-Active solutions OR offer a reasonable price and configuration, but very few can deliver BOTH at the same time. And that's precisely what our Open-E DSS V7 does. It provides superior performance, security, and scalability at a fraction of the cost of alternative storage solutions. The flexible design of Open-E DSS V7 enables organizations of all sizes to create effective NAS and/or IP-SAN/iSCSI solutions that can adapt to and meet the simplest or the most complex storage needs.
The Automatic Active-Active Failover functionality for iSCSI Volumes can only be purchased with Open-E DSS V7. To read more about Open-E DSS V7, click here.
Questions? Comments? As always, your feedback is more than welcome!
Leave a Reply