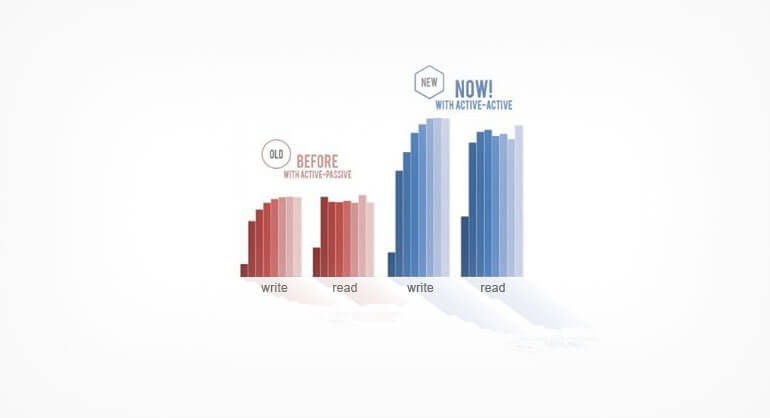 In today's fast-paced and global tech world, more and more organizations depend on business-critical data to be available at all times. Considering that service interruptions generate a huge loss for any business, most organizations cannot afford to be off-line for even a small period of time. If your organization does not have access to business-critical data and applications, than company revenue, employee productivity and brand reputation are at risk.
To ensure consistent business continuity and compliance a High Availability environment is crucial. By having a properly set up HA architecture organizations can benefit from operational continuity, minimized downtime, increased revenue and most importantly lower costs.
To build a successful HA cluster you have to make the right decision when configuring your IT infrastructure. One of the factors to consider is the different configuration types of High Availability Cluster nodes, such as Active-Active or Active-Passive.
So, which configuration performs better?
Open-E has prepared two new documents that explore this topic and are available for instant download from our website – a Brochure and White Paper.
The White Paper analyses how both configurations perform in Open-E DSS V7 when it comes to handling read and write operations and triggering the failover process. The publication was based on findings from tests conducted by Open-E's Quality Assurance team, including detailed results and information about the test environment. In addition, the White Paper briefly presents Active-Active, Active-Passive and the High Availability concept.
As for the Brochure, it showcases the essence of all findings presented in the White Paper.
Click on the links below to read the documents:
Leave a Reply