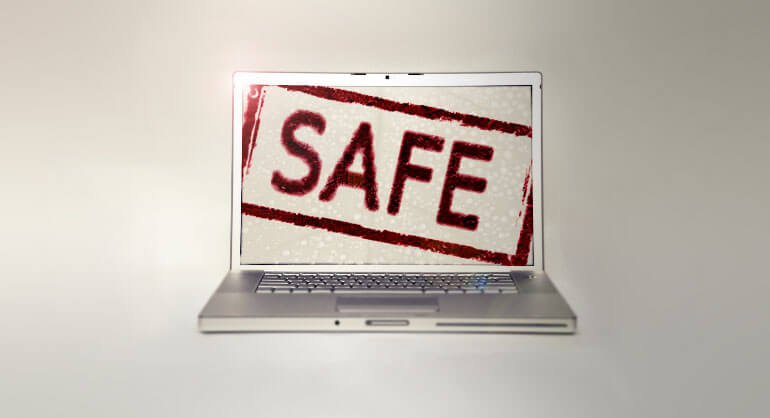 Do you love your data as much as your MacBook®? Well, this is the article (and software) for you. Apple Time Machine® is backup software developed by Apple® Inc. and was first implemented on Mac OS® 10.5 (Leopard®). It cares about your data – your funny photos, important documents or MP3s – no matter what. It helps to store them in a safe way, so even if your expensive, unique and perfect MacBook® Pro will break down (yup, it's possible), your data will still be secure. Take a look at our small how-to – it will guide you through the installation process.
The Step-by-Step

First you need the latest version of Open-E DSS V6, 6.0up85 (or higher).  It supports Apple's Lion® (Mac OS® X 10.7) – as well as Time Machine® support. When the 6.0up85 version is running, you'll need to create a Volume Group (VG) and NAS Logical Volume. Next enable the AFP functionality under the WebGUI > CONFIGURATION > NAS settings > AppleTalk (AFP) settings. Take a look below:
Now it is time to create a share on the NAS volume that will be used to store Time Machine® backup files and make it AFP enabled.
I've used a guest profile in this manual – without any password. But you can create user's profile with a password if you wish.
The next step is the configuration of the Mac OS® X server (don't worry, it's easy). By default it does not support any external NAS devices – i.e.: an external storage for Time Machine® – but it can be easily changed with just one simple command in the terminal:
defaults write com.apple.systempreferences TMShowUnsupportedNetworkVolumes 1
Now your MacOS® X system should be ready to configure the Time Machine® service. You will need to connect to the AFP enabled share on the DSS V6.
After everything is done, you'll be able to open the Time Machine® configuration utility and select the share as backup disk.
That's it. After a while you should see the first Time Machine® backup running.
Tip (you're doing this at your own risk though)
Here's one good tip for you. Time Machine® is a nice and easy to use piece of software… with some exceptions. Some of you use slower iBooks®. What if some of them are too slow?
The default frequency of backup has been set up for one hour – 3600 seconds. It may cause some problems and nuisances on slower machines. Well, nothing is perfect, but there is a solution for such a problem – well, actually two solutions, but solution you choose there are two ways solve the issue.
If you are a kind of odd-job person, you can put some changes in to the code. All you need to do is to find the file in System/Library/LaunchDaemons and search for this line:
StartInterval
3600
… Just replace this with any other frequency (whatever you like) – i.e. 10800 (seconds / 3 hours) and that's all.
You can also use the Time Machine Scheduler. It will allow you to set up the frequency of backups in intervals – from 1 to 12 hours.
Easy, isn't it? MacGyver would be proud of you!
MacBook®, Time Machine®, Apple®, iBook®, Mac OS®
are trademarks of Apple Inc., registered in the U.S. and other countries.
Leave a Reply