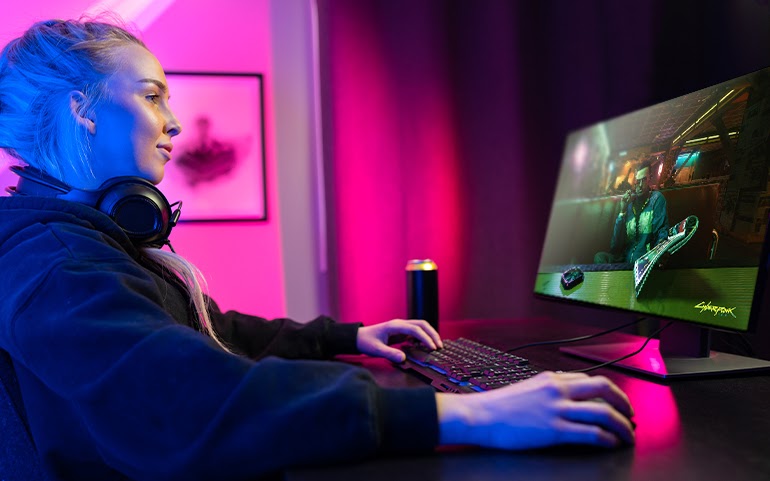 The world has changed since 2014, when allegedly the North Korean hacker group leaked the copies of then-unreleased Sony Pictures' movie The Interview, and attempted to erase Sony's IT infrastructure. Does anyone still remember this? We have been the spectators of a few big ransomware attacks since then, and it is not a hot topic anymore. It's not enough to mention, once CD Projekt, the best known for The Witcher and Cyberpunk 2077 video games, was hit with ransomware on February 8, 2021, refused to pay the ransom, and it seems to be the end of the story.
Despite the pandemic and the closed movie theaters, the production of media and entertainment industry is still rapidly growing, as well as data generated and stored, and streaming platforms like Netflix or HBO GO make a huge contribution to this. Nonetheless, has the whole Media and Entertainment industry learned its lesson in terms of data protection, as CD Projekt had to?
While the demand for storing data is increasing, the industry needs to cope with the growing number of challenges to keep its secrets and business secure. Currently, there are several data storage, backup, and Business Continuity solutions on the market that help to answer the daily needs of media and entertainment companies in terms of the most urgent data challenges. Just to name a few, I have prepared a list below.  
Media and Entertainment Data Storage Challenges:
Extensive files and volumes

Efficient video and graphic files for processing

Efficient media file searching and browsing  

Mac devices' compatibility

High storage capacity, performance, and safety
In this article, we will describe the key factors that may be useful when selecting the best storage solution capable of handling even the most demanding tasks in the Media and Entertainment world.
Cybersecurity, ransomware, and so on
Undoubtedly, the storage solution of your choice should be safe and resistant to all kinds of threats, such as human error or downtime. Also, it should protect you from hackers and ransomware, as we learned from Sony Pictures and CD Projekt cases. If you wish to read more about data threats and the ways to avoid them, we've already written about how to prevent these kinds of issues.
Flexible Solutions, a Fluid Scale
It is a well-known fact that the digital space needed for the produced media is constantly growing. Thus, a storage solution that would encompass such a need is required. In this case, storage consisting of several Petabytes is required since the creation, processing, and data archiving of media are resource-hungry related tasks. Since media resolution increases, so does the size of storage devices. In this case, ZFS-based storage, which can be easily expanded, might be the right choice.
Storing and Delivering Content 
Digital multimedia content produced, stored, and shared as a part of the production process, from the very beginning up till the streaming and data archiving requires a robust and secure storage device that will be capable of handling multiple operations at once. In this case, SSDs and NVMe drives will be the right choice.
High-performance Required
Whether you are making a full-length film, a short video, or several episodes like a long 4K TV campaign about a new product, you will definitely require a fast, high-performance storage solution that will help you to produce (and store) the top-notch content. The popularity of 4K content is growing, and so does the necessity to provide high-performance storage devices that will be capable of handling such resolutions. High-capacity SATA HDDs will be a good solution for predominantly static content. However, in other cases, SSDs and NVMe drives will be required.
Creating Backups and Retrieving Data
It doesn't matter how big the data files of your multimedia production are. They all need to be consistently and regularly backed up in case of system failure or cyberattack. Therefore, one must ask a question: 
How many backups do I need to create?

What kind of backups do I need?

What is the optimal number, and frequency of backups to be made? 
Thus, it may occur that even the most frequent backups are not enough and other solutions are required, for example On- and Off-site Data Protection approach that will minimize the risk of unexpected events affecting your data. As well as your business.

Use Your Mac to the Fullest Extent of Its Possibilities
Since Apple devices are popular in the media and entertainment industry, it's important to find the data storage operating system that helps to get the full advantage of them. No matter how fast and efficient your Mac is, don't lose it due to system incompatibility and or difficult access to your data storage. Check if the solution you want to use is ready to support you in this scenario. 
Stay Safe and Backed Up 
Having discussed the most important factors that are vital for the storage used in the Media and Entertainment industry, you must assume that not only the size of the storage is essential but also the way in which the media is being streamlined as well as backup and data retrieval method that is critical because of the industry's exposure to the cyber threats. 
Leave a Reply