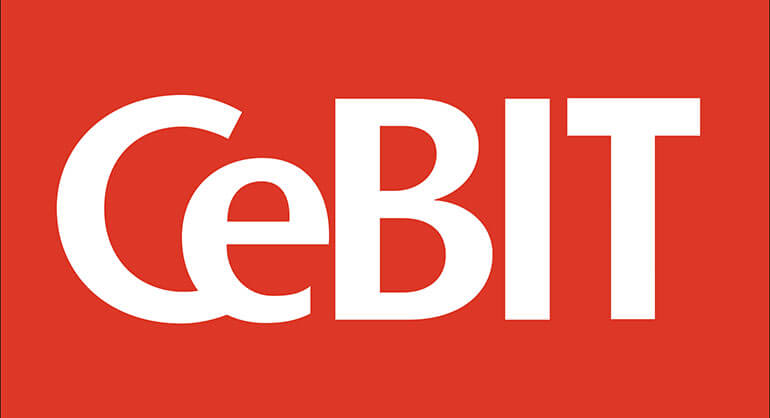 Open-E just spent a fantastic week at CeBIT and here's a review of what has happened during those five days in Hanover.
Open-E and Datability
One of the keynote topics of CeBIT 2014 was "Datability" which describes the ability to use and process huge quantities of data – quickly, sustainably and responsibly. As a Linux-based data storage software, Open-E DSS V7 fit this theme perfectly as customers are able to sustainably use commodity servers to build and manage centralized data storage applications in big data, cloud storage or virtualization environments.
Live demos of Open-E DSS V7
Of course, Open-E DSS V7 and its performance were at the center of attention at our booth. With the Iometer tool, our CTO Janusz Bak was able to show incredible results that can be achieved with our software.
With the recently released update 12 users are able to achieve a performance increase of up to 10x in random writes of mirrored volumes which allows data to be copied in real-time: every change is  immediately mirrored from the primary to the secondary storage server.
Read more in the press release >>
Meetings with our partners and customers
CeBIT is one of the central events where we can meet our partners and customers from all over the world.
During many meetings and interesting conversations we received a lot of positive feedback on our products and services. Technical issues as well as questions about product features and future development plans were discussed. Of course everyone enjoyed doing this in person instead of the usual calls or e-mails.
Thanks again to everyone who stopped by our booth!
Daily prize draws
More happy faces at the Open-E booth: Every evening we held a prize draw for a 4TB license of Open-E DSS V7 and our five winners can now manage their storage space with our software. Congratulations!
Find more photos in our Facebook gallery
Leave a Reply