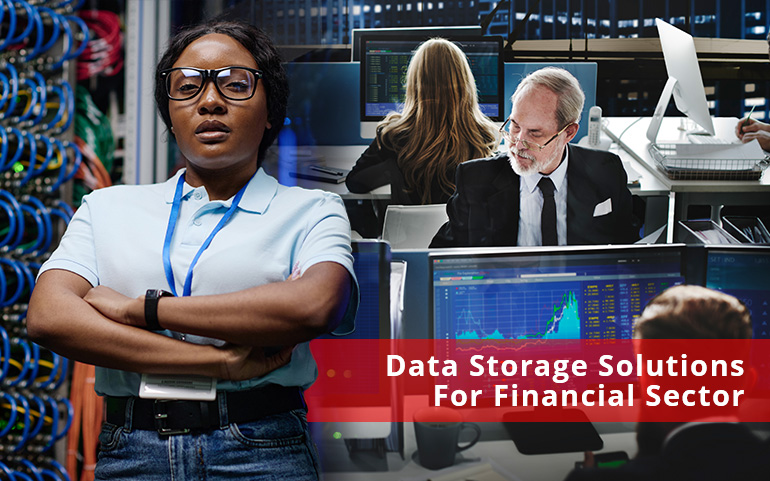 Technological development in today's business increasingly depends on the requirements imposed by the data storage protection regulations of the sectors concerned. These specific requirements are closely related to and determined by the type of data it manages and the way this data should be stored. The financial sector is no exception. Moreover, it handles data under specific and strict regulations to make it safe and monitored. Banking, investment management, insurance, payment systems, finance technologies, or audits and accounting are the main branches managing financial data regulated by federal, state, or local authorities. The purpose number one is to keep it safe and available at any time. Purpose number two is to protect consumers, who entrust their funds to financial institutions and these institutions themselves, who manage funds on behalf of consumers, various companies, or the government. However, this is not the only challenge for the person who manages the data storage where the financial data is kept – the administrator – or the whole financial sector. Besides data safety and availability there are also compliance and scalability objectives. So let's dive deeper into this subject to understand it better.
The Brief History of Worldwide Crises
To understand what caused the need for financial regulations worldwide, let's look at the brief history of financial disasters. Economic development due to colonialism, the rising significance of the financial sector, and the lack of market rules caused major economic crises. The most known and one of the oldest is the Credit Crisis in 1772 and the Great Crash (or the Crash of 29) in 1929. More modern market disruptions worth mentioning are the Asian Crisis (or the Asian Contagion) in 1997 that affected Thailand, Indonesia, South Korea, Malaysia, and the Philippines, but also the Russian and Brazil economies and raised a question about what should be the government role in finance market control. Last but not least was the Worldwide Financial Crisis in 2007, which started in the US. Most of you, dear readers, lived through one of the two last crises. As you can see, the financial market needs to constantly evaluate and apply the appropriate rules, so none of such disasters happen again. It seems evident that after a couple of years of validity, the regulations must be refactored and applied again in order to meet the new financial sector requirements. The modern financial market changes dynamically, forcing the responsible authorities to adapt the legislation rapidly.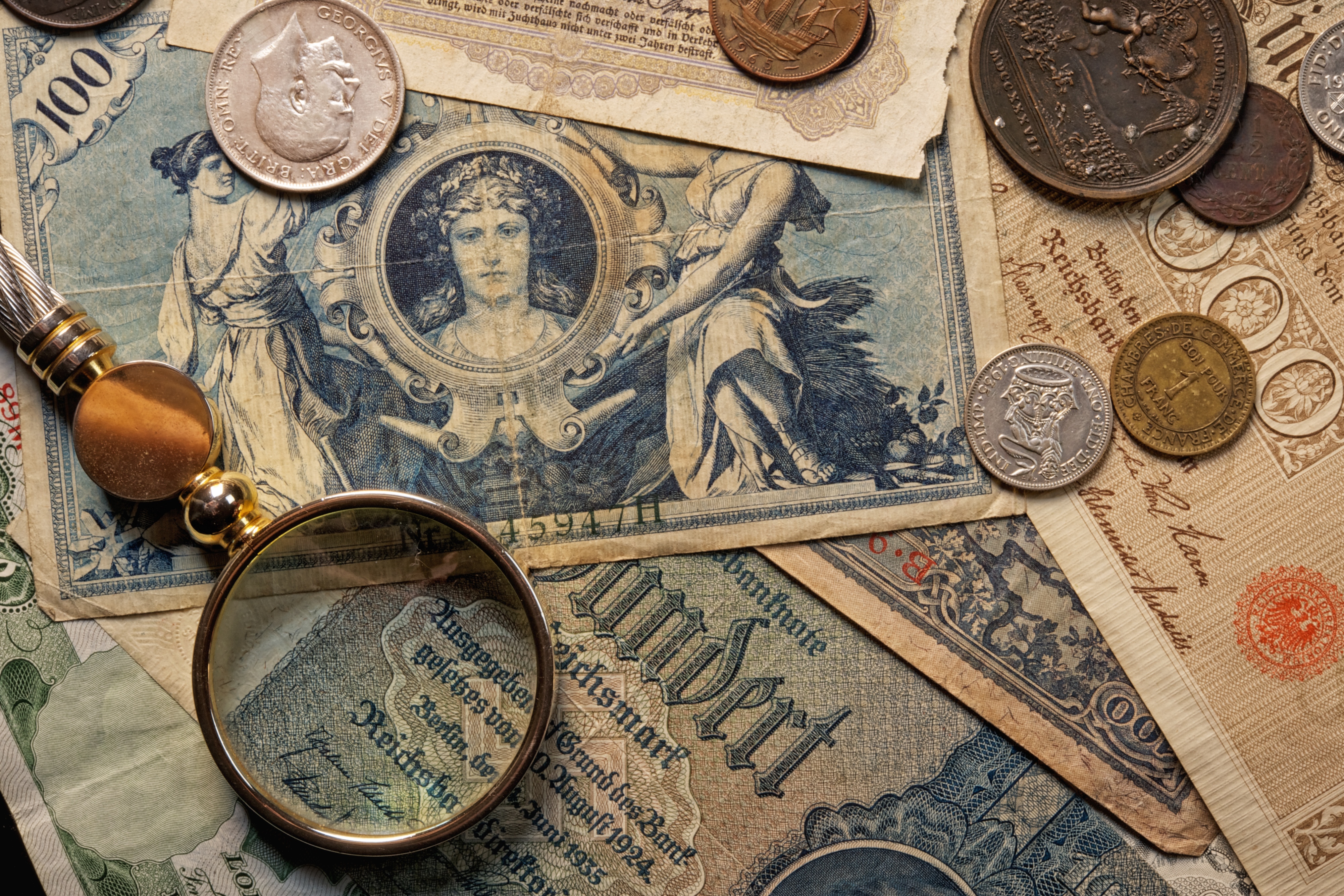 All of the above crises started in the USA, Europe, and Asia, but affected the entire world. It doesn't mean that it never happened elsewhere, of course, however, these are the most recognizable financial market disasters. Let's then focus on some of the regulations related to these regions.
The USA Financial Data Storage Regulations
The USA has the Securities and Exchange Commission all companies, stock brokers, and dealers are obliged to follow. It regulates, amends, and updates the most significant rules of the financial sector. One of them – SEC Rule 17a-4 – refers to the method of keeping physical and virtual records (like assets, liabilities, capital accounts, income, and expenses) for securities broker-dealers:
All non-immediate access records should be kept for at least six years in non-rewritable, non-erasable format, or in a format that prevents alteration or deletion of the original record.
The records must be easily accessible and kept in a format that can be read and understood at any time by relevant authorities.
Brokers, dealers, and other regulated companies must ensure that records (physical or virtual) are safe and protected from alteration, damage, or loss.
The European Union and The Storage of Financial Data
In the European Union, there's the MiFID (Markets in Financial Instruments Directive) II, which, according to Forbes, contains around 30,000 pages specifying the financial market requirements, and determining how the records should be kept. The most paramount are:
Integrity, security, and reliability of the records.
Records must be complete, accurate, in chronological order, and…
… kept for at least five years (and up to seven years in certain cases) and be easily accessible by competent authorities upon request.
Transparency, accountability, and investor protection regarding record-keeping must be met.
Asian Countries – Minding Their Own (Storage) Business
Asia on the other hand is an exception. There is no single regulation for the whole region – each country has its own legislation regarding. However, central bank regulations and capital requirements set by the Financial Action Task Force (FATF) and the Basel Committee on Banking Supervision were a template for The Asia/Pacific Group on Money Laundering. So basically, in regard to the financial record and data keeping, each country works on its own, but under the watchful eye of FATF. Due to the political system, the Chinese government ensures compliance with business rules on its own. Highly developed countries like Japan or Singapore also have their own robust regulations to guarantee personal data protection and overall transparency. Private companies are mostly responsible for managing their records and storing data, but they must comply with government regulations.
Challenge (Must Be) Accepted
Taking all this into consideration and focusing on the financial physical and virtual record keeping, you can now see for yourself why safety, compliance, scalability, along with data availability, are the main challenges for this sector, no matter if it's banking, investment management, insurance, payment systems, finance technologies, or audits and accounting. It's easy to see that all mentioned regions have similar requirements. Thus, we can say without hesitation – the challenges for data storing are similar for all.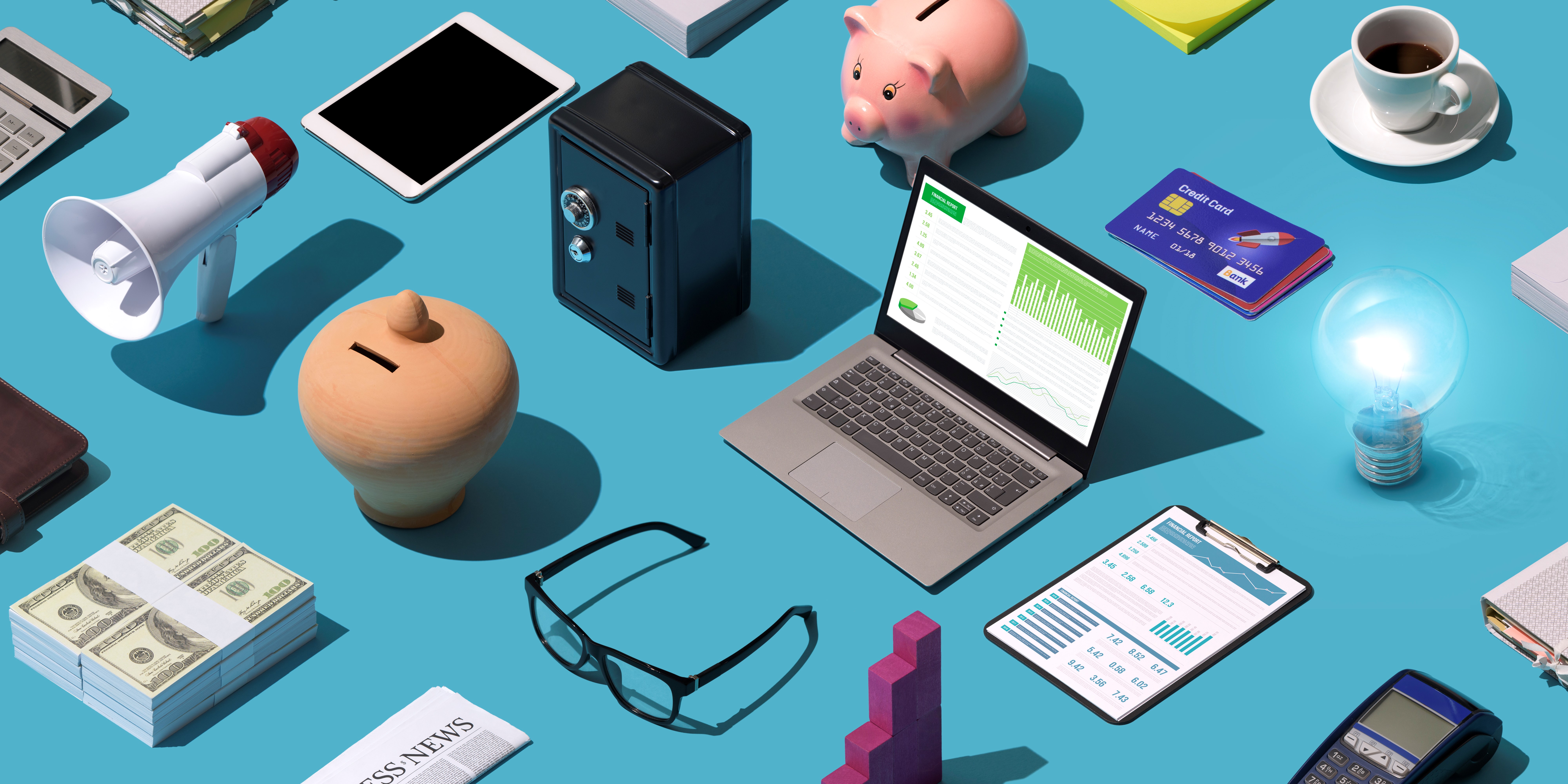 The Compliance of Data Keeping
The basic challenge this sector needs to deal with is compliance. Each institution, no matter which country needs to obey certain rules, so the financial sector is stable. Inconsistency or deviations from accepted standards are likely to affect not only the institution concerned but the whole country, and other regions too. Like in the previously mentioned Asian Contagion, which affected the Russian (Europe and Asia) and Brazilian (South America) economies. This relates to data keeping as well. If it would not be kept in a non-rewritable, non-erasable format, the outcome can be tremendous. Incorrect financial reporting or data manipulation may result in poor business choices, harmful reputation, financial setbacks, fines, legal consequences, and even bankruptcy. Moreover, data keeping without the immutability requirement may lead to dirty money laundering, which makes mob or terrorism existence and operations much easier. Frauds would also be much easier to achieve. Ask yourself – who loses on this most? We – consumers who work hard to provide a reasonable standard of safe living.
Storage Scalability
As you can imagine, storing so much data for a strictly regulated time being (a couple of years on average) requires a flexible storage system scalability. If financial organizations are obliged to keep their and their customers' data for such a long period, they have to maintain suitable space of storage that can easily be expanded or decreased. Without this, finance institutions have to deal with limitations in storing, analyzing, and processing data with expected efficiency and according to rules – e.g., audit requirements. The finance sector cannot afford this as it increases the costs of maintenance, reduces productivity and time of data processing. And again – the higher the maintenance costs, the higher will also be the price for consumers whose data is being kept. And nobody wants to pay more for managing their finances.
Data Safety and Availability
Last but not least is the data safety and availability. It refers to all the above-mentioned challenges – compliance and scalability. It seems crucial to look at all these challenges as interwoven. If data would not be kept with required compliance and efficient scalability, these records' availability would not be possible. So to make them fully available, they need to be safe.
What does "safe" mean in terms of the financial sector? Most of all, no downtime is acceptable. This industry relies on the frequent use of information and records. These are frequently used data, which are required to process transactions or keep hot (frequently used), and cold (rarely used) data, i.e. needed when controlling authority, during. audits, need to access it after a couple of years since it was produced. Again, the whole architecture of the storage system has to be easily adjusted and managed, without drawing a loss in compliance, scalability, safety, and data availability. It also helps in providing anomaly detection, which allows to recognize non-standard behaviors on the market to prevent fraud. Similarly, customer analysis is also easier – analyzing consumer behaviors and trends based on stored data allows to protect consumers in banking, finance technologies, or finance systems. Therefore, data has to be easily and continuously available, so this challenge is no less important for a storage administrator
Storing financial data with Open-E JovianDSS
In Open-E JovianDSS, there are several functionalities and features making it a great system for financial data-keeping. Let's see how it meets the challenges of this sector.
It easily provides data immutability. With Open-E JovianDSS, financial data can be kept as snapshots (metadata) which prevent it from being overwritten. The silent data corruption, which may lead to data loss, is easily avoided by self-healing, featured in ZFS – the basis of the software. Thus, compliance with the financial sector rule of data keeping in a non-changeable, non-erasable format is met, due to the read-only snapshots feature.
Retention plans that can be scheduled in Open-E JovianDSS allow you to control when and how often snapshots are made and for how long they are kept. This allows you to avoid any data storage overloads and the possibility of data loss. It provides availability and safety.
Another great feature is On- & Off-site Data Protection, which also makes the financial data kept safe and available. Hot data can be kept on-site, so it's easily accessible at any time, as well as off-site for extra data protection. Cold data on the other hand can be kept off-site, because there's no need to process them often, and they are safe from any disasters or human errors leading to data loss.
Open-E JovianDSS supports self-encrypted drives (SED) for HDDs and SSDs. The financial sector is exposed to thief attacks, who may want to steal and use individual or corporate data in order to get a ransom or commit fraud. SED is an additional advantage in terms of safety and with the Open-E Text User Interface, you can do it easily in a few steps.
The last Open-E JovianDSS features worth mentioning here are deduplication and its perfect fit for hyper-converged infrastructure, which helps to provide great storage scalability. Deduplication allows for reducing the used space by eliminating repeated data. Hyperconvergence infrastructure with highly developed virtualization makes it possible for the capacity of available storage to grow together with the growing requirements for appliances, but to save resources, by adjusting to real-time business needs as well.
A Wide Subject With a Clear Goal
As you can see, the financial sector is a wide subject, also in regards to storing data. Preparing the whole infrastructure is not an easy task even for a specialist. No matter if it's banking, investment management, insurance, payment systems, finance technologies, or audits and accounting – data storage administrators need to be ready to fulfill multiple tasks, lots of requirements, and regulations, specific to different regions. But let's not forget what the goal is – without it, money and funds would not be safe. This goal works for our profit.
Try Open-E JovianDSS for free for 60 days with a fully functional trial version under this link.
Leave a Reply