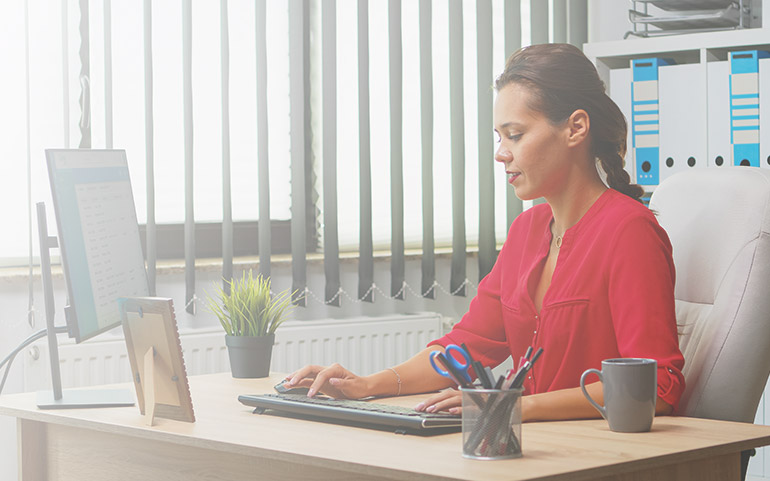 The process of digital transformation has affected almost every sphere of our life, which became even more significant during the pandemic situation. The government sector is not an exception here. In order to keep the workflow on track even with all the institutions closed, the necessity of digitalization has increased. If you are a data storage or IT administrator, we don't have to explain this. 
To make digital administration possible, all the documents in paper form and on-site processes should be replaced with an electronic equivalent. This digitalization step has led to a better and more accessible data workflow, but what fundamental challenges for data storage in the government & public sector have appeared? Our Open-E team has revealed several challenges:
How to safely store a large amount of data?
How to protect the stored data

against data losses, theft, or other intrusions

?

How to make the usage of a storage solution convenient?
How to get a cost-friendly storage solution?
This article will give you the answer to how all these problems can be addressed with the data storage solution tailored for the government and public sector needs. 
Attention: A Large Amount of Data!
Once the world started its digitalization journey, the amount of data rapidly increased. This is the reason why the ZFS-based Open-E JovianDSS is a good choice for the public sector, where the data volumes are extensive. ZFS is an enterprise-class file system that can significantly improve any work and administration process with its scalability and enhanced data integrity features. It can be used to build data storage with a virtually unlimited capacity, and is easy to scale up by adding new drives without the need of rebuilding the entire setup.
Additionally, Open-E JovianDSS utilizes such storage types as SAN (Storage Area Network) and NAS (Network Attached Storage), which are specially designed for high-volume data storage, backup and archiving purposes.
What kind of the data you would like to store: citizens' personal data, video surveillance, maybe tax or medical records, or images of your running virtual environment? No matter how large the data is and how much storage capacity it can occupy, it needs to be safely stored with the help of a proven data storage solution. 
Safety First
The primary condition for storing the information of each government institution is high security (no matter that we have this point as second). Whether we talk about a government institution, a county department, or a tax agency – each institution stores crucial and sensitive information. Nowadays, this mission-critical data can be not only affected by the human factor, destroyed by natural disasters, like fire or a flood but also targeted by hackers. By all means, the best thing you can do is to make a business continuity plan (yes, it can also be applied for government organizations!) and prepare your data storage for the corresponding actions. Luckily, with Open-E JovianDSS, you can actually acquire a proper built-in business continuity tool-kit, which includes:
Instant access to and restore of previous data versions.

Backups to a local or remote server.

Setup of multiple backup copies.

Advance scheduling of the backup copies.

Optional removal and rotation of backup media.
Why are those functionalities so important? For example, about 2,400 US government institutions, healthcare facilities, and schools were victims of ransomware, and those are the statistics of the 2020 year only. As the Task Force has concluded, that "Ransomware attacks impacting local governments are catastrophic not only for the organizations themselves but also for the constituents they serve." Imagine that during a hacker attack, not only the data can be stolen and compromised, what most likely happened during the cyber-attack on European Union institutions, including the European Commission, but also taken over control, like, for instance, disabled public transportation in San Francisco.
So what can be done to prevent, or at least mitigate the consequences? With Open-E JovianDSS, there are two options why your institution will remain on track: firstly, the system contains encrypted transfer, so the data stream is sent via SSH for safe data relocation via the Internet; secondly, with On- & Off-site Data Protection function, you can make constant backups in the form of snapshots in the same location or even in a different building. Moreover, if an unfortunate event occurs, you can always restore the lost information from the backup or access the data directly in the backup location. Those methods of data restoration should be a part of your Disaster Recovery plan. Additionally, the High Availability of our storage solution can help you to run the system with minimal downtime and eliminate single-points-of-failure, so your work process will not be interrupted no matter what.
Convenient Usage
With all the features we have described above, the Open-E JovianDSS data storage solution still remains user-friendly. No matter what experience you or your colleagues have, you will easily access and manage both the hardware and the data itself. In addition, Open-E JovianDSS is a perfect software-defined storage solution for virtualization that can prove itself in a virtual environment running as a virtual machine or support virtualization as physical storage for VMware, Microsoft Hyper-V, Proxmox, and more. Thanks to Open-E JovianDSS and its built-in features, you can effectively use the total capacity of your data storage for virtual machines. Also, the data storage solution can be configured with the private cloud, allowing you to work with the data anywhere and anytime without interruptions.
Friendly Price
After all the points described above, you might think that acquisition and maintenance of a data storage solution can be costly. Partly, it can be true, however, you still have a chance to choose the most suitable option depending on the exact characteristics and needs your government institution might have. Check out the Open-E JovianDSS Storage and RAID Calculator to see the best configuration for you and download your free trial today!
Leave a Reply