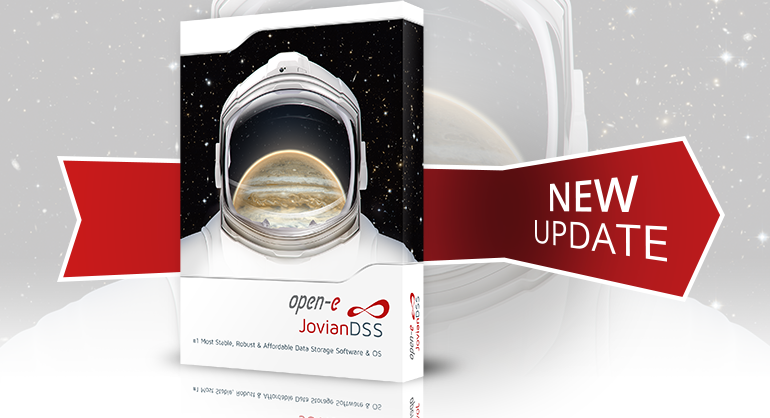 Here comes a Christmas gift from Open-E's engineers to all JovianDSS users – a new software update! Make yourself a present and download it right now to manage and protect your crucial data even more conveniently.
New in Open-E JovianDSS
This update is a special one, as it is not only about new features. Update 18 contains the Data Migration Tool, a special migration mechanism that enables an easy transfer from your old Open-E DSS V7 – or any other storage management software – to the enterprise-class Open-E JovianDSS. Among other various improvements we can enumerate:
Disk Multipathing support
Software RAID support for bootable mediums
System management via RESTful API
VMware ESX Auto Storage Rescan
maxView Storage Manager
Customizable alert thresholds
Disk Multipathing is a technique in computer strage that increases the fault tolerance, improves Data Integrity and enhances the performance, as it determines multiple physical paths between a system's CPU and the hardware used for storage (e.g. bridges, switches etc. that connect the system with a server). Software RAID support for bootable mediums improves High Availability and security, while managing your system via RESTful API guarantees superior flexibility. Alert thresholds are sets of rules that are supposed to monitor various activities, and can be customized according to your needs. The maxView Storage Manager in turn simplifies the monitoring and maintenance process, and enables a configuration of storage controllers in a system built on Microsemi Adaptec HBA or RAID adapters.
For more technical details about the up18 of the Open-E JovianDSS, read the Release Notes >>
Leave a Reply